The legendary Red Rum – the only horse to win three Grand Nationals – has topped a poll to find the favourite Grand National winner of all time, in a vote commissioned by Coral ahead of this year's race, and to celebrate the result, the bookmaker commissioned a unique 50 metres by 50 metres portrait of Rummie on Ainsdale Beach.
More than 700 Racing Post readers took part in the survey, and Red Rum – whose three Aintree wins came in 1973, 1974 and 1977 – took top spot, ahead of the two-time National hero, Tiger Roll, and the 1981 winner, Aldaniti, whose emotional victory was made into the film, Champions.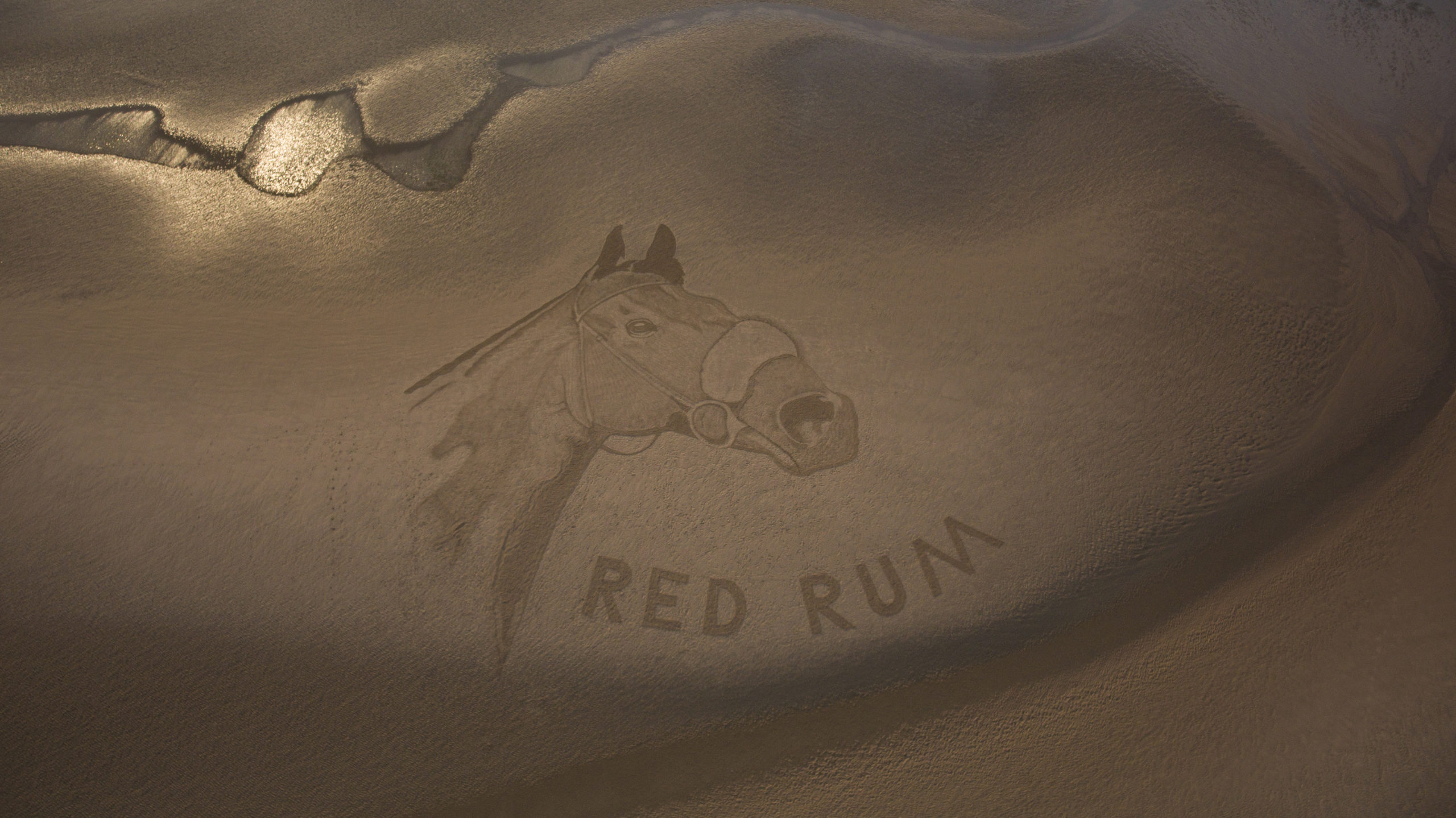 Many Clouds and Hedgehunter, both owned by the late Trevor Hemmings, filled the next two spots on the list, ahead of 2009's 100-1 winner, Mon Mome.  Then came Don't Push It, who gave AP McCoy his only National win in 2010, with the top ten completed by Rhyme And Reason, West Tip and Red Marauder.
The artwork, by sand artist Sean Corcoran, paid tribute to the fact that the three-time Grand National winner was famously trained by Ginger McCain on Ainsdale Beach. The saltwater from the sea reportedly helped prolong the horse's career and treated its pedal osteitis, a painful and incurable disease of the hoof.
Coral's David Stevens commented: "It may be 45 years since that historic third Grand National triumph, but four and a half decades on, Red Rum is still the most popular winner of the world's most famous race, and the portrait of Rummie on the beach where he was trained was our tribute to the legend ahead of this year's renewal."
Artist Corcoran, who took six hours to create the portrait using an adjustable garden rake and working against the tide, said: "Like everyone I love the Grand National and Red Rum is a true sporting legend. I couldn't think of a better way to pay tribute to him than by recreating a portrait on the beach on which he trained."
*Top ten favourite Grand National winners
Red Rum
Tiger Roll
Aldaniti
Many Clouds
Hedgehunter
Mon Mome
Don't Push It
Rhyme and Reason
West Tip
Red Marauder
*Survey commissioned by Coral asked 714 Racing Post readers to nominate their favourite Grand National winner ever