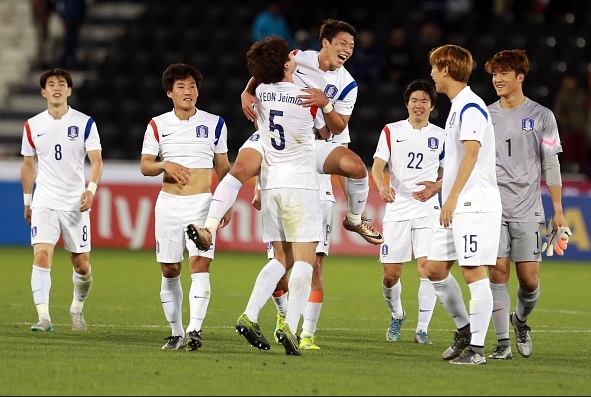 As its international broadcast rights distributor, Sportradar has announced that it will bring South Korea's professional association football league to a record number of territories ahead of the 2020 season.
The 2020 Hana1Q K LEAGUE 1 will be broadcast live from the opening match on May 8 in 17 countries, including Australia (Optus), Germany (Sportdigital), Hong Kong (TVB) and Malaysia & Brunei (ASTRO), with more territories still in negotiation.
The K League in December 2019 appointed Sportradar AG as its international broadcast rights distributor. Interest globally to broadcast the league has grown since the 2020 season was confirmed and announced in late April 2020.
With a day left till kick-off, 17 countries and 12 channels around the world have confirmed live broadcasting and streaming of K League matches. Discussions are currently ongoing with a number of broadcasters based in Singapore, Taiwan, Thailand, USA, and Brazil.
German-based Sportdigital Fussball, a broadcast channel dedicated to football, has acquired the rights to broadcast K League 1 matches in Germany, Austria and Switzerland, and will begin live broadcast in these countries starting from the season opener.  
In Australia, where the reputation and popularity of the K League have increased due to the strong performance of Australian footballers in the league, Optus Sports will broadcast two K League 1 matches per round. Optus Sports is a sports channel under the Australian IPTV service provider, Optus.
Arena TV Sports, a sports channel under Arena TV which is based in Serbia, will cover seven countries in the Balkan region including Croatia, Montenegro, and Serbia.
K League matches will also be broadcast and streamed live in China, India, Hong Kong and Israel, rounding out the number of territories at this time that the K League will be available in.
Besides TV broadcast, online content platforms such as Copa90 (UK) and Laola.tv (Austria) will carry out live streaming services across Europe and the rest of the world, excluding Korea.
"Live sport is an integral part of daily life for many people around the world, especially in these difficult and unique times," said Dylan Chuan, Sales Director, Audiovisual, Sportradar. "With the K League season kicking off on Friday, we are delighted to have worked with our partners – media companies, broadcasters and OTT platforms to deliver great entertainment and pulsating football action to fans across the globe."
K League's newly established media center will be using a cloud server and an in-house Off-Tube system for the 54 main matches that will be broadcast overseas, with English commentary for the first time being sent to overseas satellites.
The season opener on 8 May between Jeonbuk Hyundai Motors and Suwon Samsung Bluewings will be specially streamed live on Twitter and YouTube.