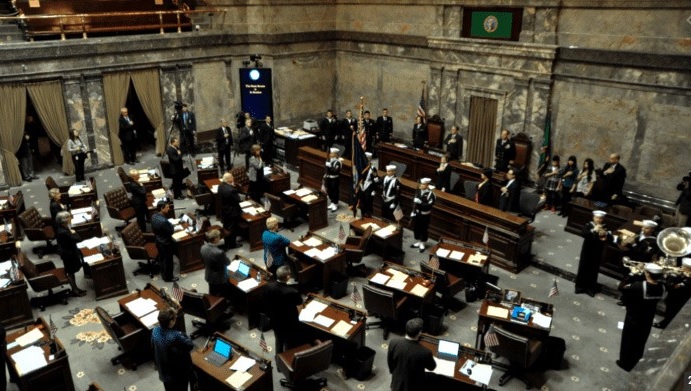 The Washington State Senate Labor and Commerce Committee approved tribal sports betting bill this week. The bill, HB 2638, will now proceed to the Senate Ways and Means Committee for approval before it is brought for a floor vote.
What does the bill suggest?
The House Bill allows residents of Washington to place bets on professional as well as collegiate sporting events at the 29 tribal casinos located in its vicinity. However, the state prohibits betting on Washington State college sporting events, whether private or public. The bill passed the house with 83-14 vote and would need a 60% majority in the Senate to pass.
One of the original sponsors of the bill, State Rep. Strom Peterson, noted, "This is a really important small step into this new world of sports gaming. However, it is not just the tribal casinos that aim to gain from sports betting legalization in the state. The 44 card rooms and horse racing tracks are also lobbying to propose a betting bill of their own, which could give them a share of the state's legalized betting markets. Clearly, the potential for this activity is huge, and every business wants to get a portion of the pie.
Card rooms start taking action
Appearing before the state legislature, Maverick Gaming LLC representatives talked about their participation in the market. The company runs 19 card rooms in the state and suggests that it is providing good-paying jobs to the users. However, if sports betting could be added to the mix, it would be able to hire more employees and likely improve the benefits being provided to its existing employees.
A few members of the legislatures have questioned why the bill sticks to tribal casinos when it comes to allowing sports gambling. Sen. Curtis King was one of the critics who doubted the limited scope of the bill. However, Sen. Peterson suggests that the bill's supporters want to start small and allow already existing tribal casinos to take the lead. He said that the bill is designed to allow expansion in the future, but they want to see how the market turns out in the beginning.
The bill still doesn't have unanimous support yet. However, Committee Chairperson Karen Keiser believes that gambling could bring several threats to the state- like corruption and addiction. By adding sports betting only at tribal casinos in the beginning, the state aims to bring illegal betting and bring black market gamblers over to the legal side.