Wonders in Numbers as Formula 1™ remains the fastest growing major sports league in the world. By Damien Connelly and Peter White
In season 2021, Formula 1 was once again the fastest growing major sports league on the planet. The statistics for Formula 1 are very impressive, for both digital and traditional media channels. And they're on an upwave. That's awesome for a product that launched into the modern era with what was officially called the Grand Prix d'Europe, held at Silverstone on 13 May 1950; Formula 1 celebrates its 72nd birthday on 13 May 2022.
Cars from Italy had a 1-2-3 podium dominance in that first official 1950 Formula 1 Grand Prix, with the Alfa Romeo F1 team's Giuseppe Farina* winning that first race. One of the best drivers at that time – arguably of all time – Juan Manuel Fangio from Argentina retired on lap 62 during that first F1 Grand Prix with a broken oil pipe: the more things change, the more they stay the same, eh?
* Car and Formula 1 aficionados will recognise the Farina family name from the still-famous coach building (car design) company, Pininfarina.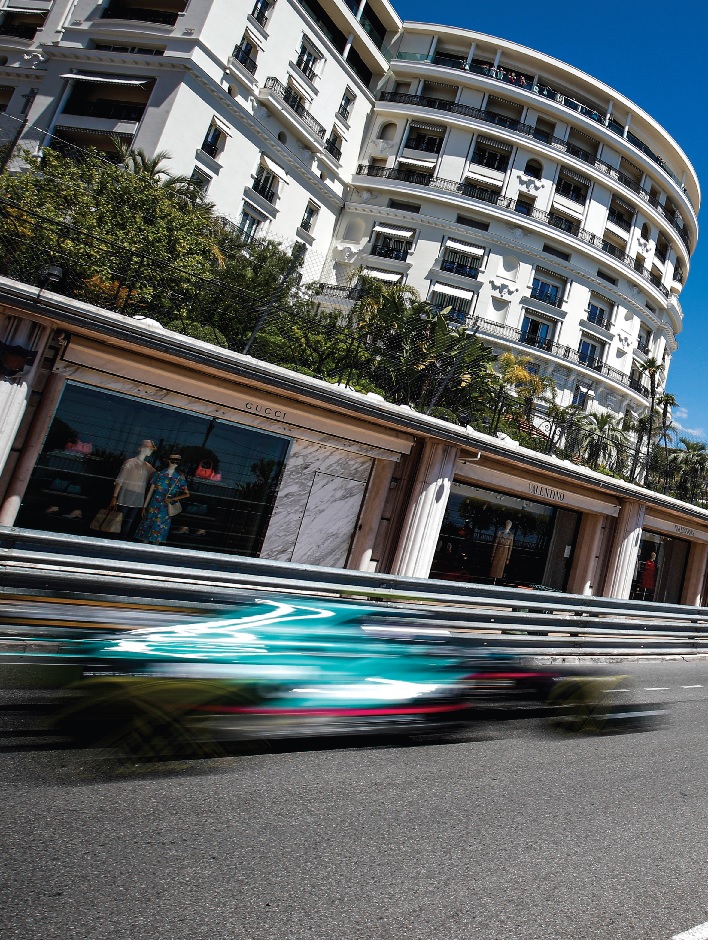 Image: ©️ 2021 Aston Martin Aramco Cognizant Formula One™ Team. All rights reserved.
2021 Statistics
The average TV audience per race exceeded 70 million. The cumulative TV audience was over 1.5 billion – of which almost 450 million were unique viewers. The 2021 Formula 1 season consisted of 23 races across 21 countries on five continents – it's a global, multi-day, multi-stage sporting event.
USA, Mexico and British Grand Prix F1 races have attracted over 350,000 onsite spectators. Can you imagine the boon to both the Greater Miami and Las Vegas economies when F1 'comes to town'? With the addition of Miami and Las Vegas, this means America has three confirmed F1 races: Circuit of the Americas in Austin (TX), the Miami International Autodrome (MIA) which will go around Miami Hard Rock Stadium, and Las Vegas which will be a street circuit similar to Monaco and Singapore with a Saturday evening race planned for November 2023.

Vamos Miami F1 Grand Prix
The Circuit of the Americas in Austin  holds the highest attendance figures for an F1 race, with 400,000 officially recorded. With the interest in F1 across Central, Latin and South America, and across the world – and the fact that Miami is a major destination for air and sea tourists – I can see the Miami Grand Prix recording huge attendance and engagement figures. Especially with Hard Rock International as a founding partner. It is fair to say that Hard Rock is going 'all in' to support the success of the Miami Grand Prix (race day is May 8).

©️ 2022 Getty Images / Red Bull Content Pool. All rights reserved
As Jim Allen, Chairman of Hard Rock International commented, "Hard Rock is proud to partner with the Formula 1 Crypto.com Miami Grand Prix on this international event … we welcome the spotlight right here in South Florida where our flagship Guitar Hotel is located."
The Seminole Hard Rock Hotel & Casino Hollywood is 15-minutes from the race circuit. The Miami F1 race circuit will go around the Hard Rock Stadium, home to the NFL's Miami Dolphins. Hard Rock's flagship resort will host a number of A-list entertainment acts as part of the packed performance schedule – starting with Maluma.
Jeremy Walls, SVP and Chief Revenue Officer noted how, "We are excited to have Hard Rock's global iconic brand as a founding partner of the Formula 1 Crypto.com Miami Grand Prix. The Hard Rock Beach Club will be a unique experience on the MIA campus, featuring International musical artists, and a high-energy Miami vibe with beach cabanas and resort-style pools."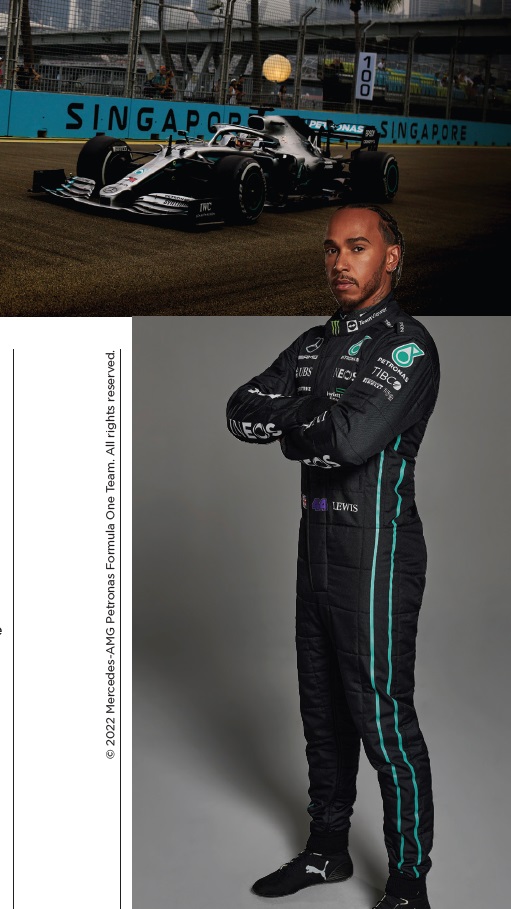 On the Miami International Autodrome (MIA) campus, brilliantly, I think, the Hard Rock Beach Club will operate during race weekend in the area of turns 11, 12 and 13 on the racetrack. Hard Rock Beach Club will allow attending guests to experience the Miami beach lifestyle whilst delivering a South Florida environment to enjoy all of the race action from the ca.24,000 square-foot beach, resort-style pools, luxury cabanas on two levels, and the added bonus of special musical performances – what's there not to love about this? Brilliant.
Viva Las Vegas' F1 Race
In recent years, Las Vegas has been transforming itself into a sports destination with the addition of a variety of high profile and high quality sporting assets: the T-Mobile Arena where the Vegas Golden Knights play in the NHL; Allegiant Stadium where the Las Vegas Raiders play in the NFL and which is planned to host Super Bowl LVIII in 2024; the Las Vegas Aces who play in the WNBA; and various Esports assets including the HyperX Esports Arena at MGM's The Luxor.
Digitally Embedded
The digital statistics for Formula 1 during season 2021 were also very impressive. The 2021 F1 Esports Series presented by Aramco achieved over 23 million views across its digital platforms. Over 1 billion races were played through its video gaming titles. It had 7 billion video views. 1.5 billion engagements. 1.6 billion page views. +202% overall monthly active users (MAUs). +60 million gaming players.
As Stefano Domenicali, President and CEO of Formula 1, said, "…together we are continuing to grow the excitement around our sport in the U.S. following the huge success of Netflix, the work of ESPN, and the incredible season we had in 2021."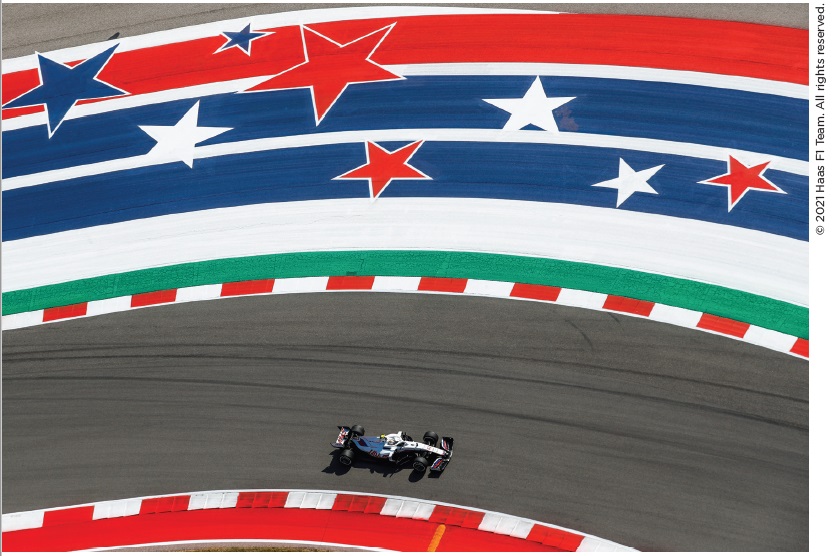 The growth and upwave look set to continue for Formula 1 as our market continues on its own growth curve. It's a formula for success, underpinned by wonders in numbers. As Mr. Domenicali commented, "The 2021 season was something very special. We had a championship battle that went to the last race with huge excitement throughout the whole championship…it was fantastic to see 2.6 million fans in the grandstands around the world. We have also seen some very strong figures across broadcast and our digital platforms, showing once again the momentum, excitement and interest that is all around Formula 1."