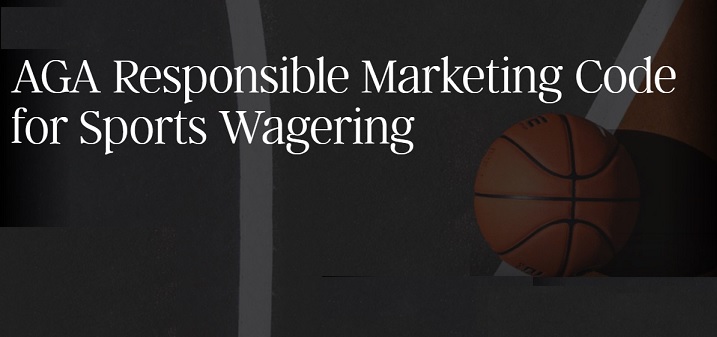 Legal sports betting offers fans the opportunity to engage with their favorite teams and sports in new and exciting ways. Sports wagering is an entertainment activity that should be consumed only by responsible adults and marketed accordingly to that audience.
The advertising and marketing of sports betting informs consumers about the types of wagering options and the terms on which they are available. In doing so, they support competition, multiply consumer choice, and can encourage consumer loyalty. Because legalized wagering on sporting contests is a relatively new activity in most states, the American Gaming Association (AGA) is extending its compliance commitments to answer fresh concerns that might arise with it. The Responsible Marketing Code for Sports Wagering sets an industry standard for the marketing and advertising of sports wagering services.
Specifically, the code includes self-imposed restrictions on target audiences, outlets, and materials branding, while mandating the inclusion of responsible gaming in marketing activities. The tenets of the code apply to traditional and digital media marketing activities for both AGA members and non-members.
Code Compliance
The code outlines the enforcement and compliance process, which provides the opportunity for any member of the public to submit a complaint.
If you wish to send a complaint to a sports betting operator, please fill out the complaint form. Your complaint will be reviewed for completeness and relevance before being forwarded to the operator, who will contact you with a response.
This self-regulated, industry-wide program is overseen by the Code Compliance Review Board (CCRB), consisting of two independent co-chairs and five AGA member representatives who each serve three-year terms.
Co-Chairs
Joe Bertolone, Executive Director, UNLV International Center for Gaming Regulation
Becky Harris, Distinguished Fellow in Gaming, UNLV International Gaming Institute
Member Representatives
Laura McAllister Cox, Vice President of Regulatory Compliance & Legal Counsel, Rush Street Gaming
Stephen Martino, Senior Vice President & Chief Compliance Officer, MGM Resorts International
Sharon Otterman, Chief Marketing Officer, William Hill
Paul Pellizzari, Vice President, Global Social Responsibility, Hard Rock
Chris Soriano, Vice President & Chief Compliance Officer, Penn National Gaming
Resolved Complaints
The AGA will regularly post summaries of all resolved complaints to this page. The Complainant is provided the option to remain anonymous; in such cases, only the substance of the complaint will be made public.