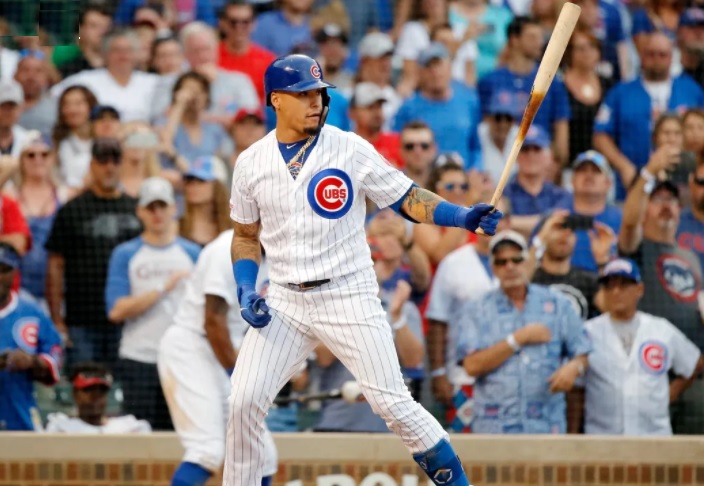 The Chicago Cubs have announced a multi-year agreement with DraftKings, which will make the sportsbook app their official sports betting and daily fantasy partner. The deal also includes a plan to make Wrigley Field the first MLB stadium with an on site sportsbook, which will also feature additional online access in the neighborhood surrounding the stadium.
DraftKings has not yet announced a timeline for when the sportsbook will open as they are pending approval from the city of Chicago, though sports betting has been legal in Illinois since 2019. The deal comes a day after DraftKings also announced a partnership with Chicago Bulls legend Michael Jordan.
Financial details, including how and if the revenue from the sportsbook will be shared between DraftKings and the Cubs, were not disclosed. DraftKings becomes the official sports betting and daily fantasy partner of the Cubs with the deal.
DraftKings is already offering in-person and mobile betting in Illinois through a partnership with Casino Queen in East St. Louis, but believes having a sportsbook at Wrigley Field will be a monumental moment for the company and American sports.
"What we're really excited about is a major metropolitan presence of a destination flagship DraftKings sportsbook," Matt Kalish, co-founder and president of DraftKings, told ESPN. "I think it will be potentially one of the biggest sportsbooks in the country, even if all 50 states were open. So we're really excited to see what that kind of venue can do for DraftKings and the Cubs."
In the last two years, legal sportsbooks have opened in 18 states and the District of Columbia, and several more states are poised to launch sports betting markets in the coming months.
Major League Baseball prohibits any club owner who has a material stake in a sportsbook from having an active role in the company's management. If the Ricketts family, owners of the Cubs, were to take a material stake in the DraftKings' sportsbook at Wrigley Field, MLB could place restrictions on which bets could be taken. If Cubs ownership remains independent from the sportsbook, the restrictions on which bets could be taken would not apply.
Kalish of DraftKings envisions a hybrid sportsbook and sports bar at Wrigley Field, a place where fans stop in before and after a Cubs game for a beer and a few bets.