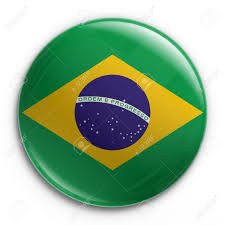 The Ministry of Economy officials were surprised by the interest generated by the regulation of sports betting, as similar public consultations received less than 70 suggestions in the past.
The economic team, therefore, decided to submit a draft document with implementation rules to the Executive branch and the Congress, no later than December.
Pursuant to legislation enacted December 2018, the Ministry of Economy has time until late 2022 to issue specific rules for the statutory law's implementation.
It is worth noting that August 31 was the deadline to submit suggestions on the first public consultation promoted by the Secretary of Evaluation of Public Policies, Planning, Energy and Lottery (SECAP), a Ministry of Economy agency. The sports betting community was able to contribute with suggestions by submitting an application to provide answers to pre-determined questions on the regulation of this gambling vertical.
Law 13.756 was enacted on December 12, 2018 to legalize sports betting in Brazil on a federal level. This piece of legislation allows for the operation of sports wagering at retail locations as well as online.
In accordance with unofficial data, the online sports betting market in Brazil generates around BRL 4 billion (USD 957 million).
The fixed-odds mode is where the player attempts to predict the outcome of actual events, such as football matches, and wins by hitting the score. Interest in defining the new rules of activity surprised the economic area, whose public consultations on similar topics did not exceed 70 suggestions.
The plan of the economic team is to present, no later than December, a draft decree on the subject to the government and Congress. Under the law sanctioned last December, the ministry has until the end of 2022 to define the regulation – and this deadline can be extended until 2024.
According to the Sub secretary, the economic team is leaning on foreign regulatory models to understand what framework can be built in Brazil: "We're looking for best practices around the world. We want to focus on the social control of this activity, a control that avoids addiction (under the age of 18), which provides prevention of money laundering and manipulation of game results."
Legislation in force since last December states that it must be defined at the exact time of betting how much each player can win if he hits. Under Michel Temer's government sanctioned law, bookmakers, sports entities and online betting services will now report to the Union, and part of the revenue raised from the stakes will go to the public coffers. The National Public Safety Fund, for example, will be one of the destinations.