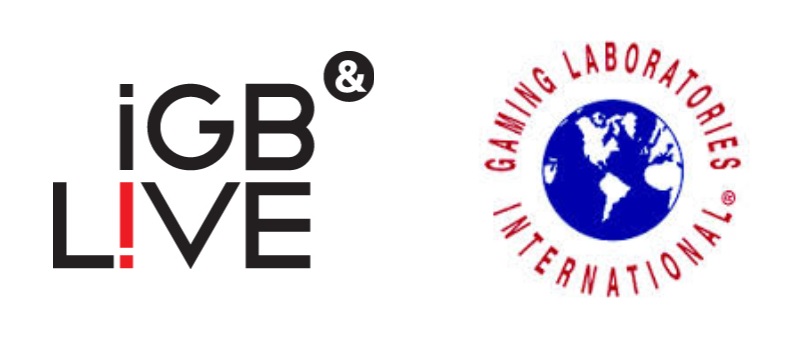 GLI's iGaming experts demonstrate winning strategies for iGaming success;
Bulletproof, a GLI Company, debuts cybersecurity and managed IT services for EMEA region
HAARLEM, The Netherlands (11 July 2019) – Gaming Laboratories International (GLI®) will present 30 years of world-class iGaming testing and certification, standards consultancy, and thought leadership at its stand P4during iGB L!ve at the RAI Exhibition and Convention Centre in Amsterdam, the Netherlands, 16-19 July 2019.
GLI's experienced team of iGaming and sports wagering experts will demonstrate how gaming stakeholders can leverage the company's decades of iGaming experience to overcome challenges, seize opportunities, and achieve success.
GLI will also debut its portfolio of world-class cybersecurity and managed IT services from Bulletproof, a GLI Company; now available throughout Europe and Africa.
GLI has a proven 30-year track record of assisting numerous existing and emerging jurisdictions in developing and updating their iGaming technical standards in the rapidly evolving iGaming marketplace. Because GLI is approved in all regulated iGaming markets, clients can generate larger amounts of revenue through global expansion via multiple jurisdictional deployments. GLI also actively seeks accreditation in new iGaming markets as they emerge.
"We are excited to welcome iGB L!ve attendees to our stand P4 and look forward to helping them achieve their goals in the dynamic and challenging interactive gaming arena," stated James Illingworth, GLI Europe's vice president of sales – EMEA. "We have recently made a significant investment in our 350-person strong EMEA operations by adding key staff and resources, especially in the areas of iGaming and event wagering, to accommodate both current and future growth. Our focus is on providing the highest levels of delivery and execution as part of our commitment to unsurpassed customer service, quality, and integrity 365/24-7."
"GLI Digital is the undisputed global iGaming leader and is everywhere iGaming is going," added Chris Davies, GLI Europe's vice president of sales – EMEA. "We watch trends in the digital space very closely, and we are continually reinvesting our profits back into training, development, resources, and services so we can truly keep our valued clients and customers ahead of the game."
To learn more about GLI's extensive, industry-leading iGaming testing, certification, and professional consultancy services, please visit gaminglabs.com/igaming.
About Gaming Laboratories International
Gaming Laboratories International, LLC delivers the highest quality land-based, lottery, and iGaming testing and assessment services. GLI's laboratory locations are found on six continents, and the company holds U.S. and international accreditations for compliance with ISO/IEC 17025, 17020, and 17065 standards for technical competence in the gaming, wagering and lottery industries. GLI also holds ISTQB certification. For more information, visit gaminglabs.com.