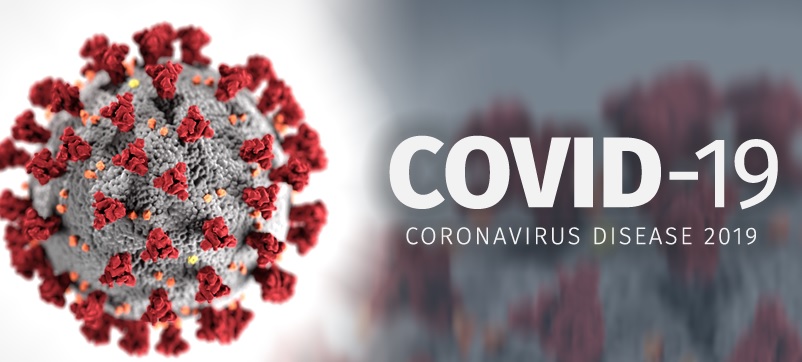 Disruption on a grand scale has swept through the global economy, and the Gambling Industry has been no exception.
However, unlike verticals such as travel which have seen demand wiped-out across the board, the effect on Gambling has been nuanced. Some facets of the industry, such as online casinos, have seen an increase in demand, whilst others, such as sportsbook, have faltered for obvious reasons. Others, such as Lottery have seen demand for some products increase alongside a massive shift in how consumers buy.
As the 'stay at home' message is phased out and the national economy begins to unlock, uncertainty is only increasing. At TIPi Group we have responded the demand for data-led insights and strategic support at this uncertain time by releasing a whitepaper to help Gambling brands navigate the coming months. Some of the most salient key findings from the whitepaper are discussed below.
What effects has COVID-19 had on Gamblers in the UK?
Using GWI's Coronavirus data we have been able to identify how Gamblers have been reacting to coronavirus and examine how they are differentiated from the national average.
We found that gamblers were consuming more media than the national average, with a surge in activity indexing highly towards online. Since the start of the pandemic:
24% of gamblers are spending more time on apps
35% are spending more time on social media
39% are watching more videos (e.g. on YouTube)
48% are watching more shows / films on streaming services (e.g. Netflix)
In terms of device usage, 48% of gamblers are reporting that they are more time connected on mobile, followed by 41% on laptop.
With around a quarter of all normal spending either impossible or severely discouraged under lockdown and 67% of gamblers predicting that coronavirus will have a 'small impact' or 'no impact' on their finances, there is opportunity for many to spend both more money and more time on indoor hobbies such as online gambling.
What are the short-term effects on the Gambling Industry?
Short-term, gambling companies will have to tread lightly. The industry is often scapegoated during times of uncertain, and following pressure for Government bodies the BGC's prudent self-imposed TV and radio advertising ban began on the 7th May.
Whilst physical bookmakers, bingo halls, casinos and race-tracks have been closed, demand for online alternatives have increased.
With the vast majority of professional sports paused, e-sports betting is now showing promise, with Twitch reporting a staggering three billion hours watched in Q1. For many, alternative sports and virtual sports, such as the Virtual Grand National with raised £2.6 million for NHS charities, have provided a stop-gap during lockdown, but interest in these is likely to wane as 'real sport' starts back up.
In Casino, searches for and conversations surrounding Online Poker showed a huge rise at the start of lockdown and platforms such as Pokerstars provided entertainment and a much-needed social connection for gamblers at the beginning of lockdown. A similar rise in interest was seen across more search terms such as 'online slots' and 'online bingo'. For all of these terms, search interest peaked in the first week of lockdown, and for most it has now levelled out higher than it was pre-corona.
For lottery, interest in some products have increased, but the way that people buy their tickets have changed dramatically, with a shift towards online.
What are the long-term implications for the Gambling Industry?
Bracing for a recession – We are already in the grips of a recession, and it's going to get worse before it gets better. Luckily for gambling brands, despite being a discretionary expenditure for most consumers, studies have shown that Gambling is resilient during periods of recession.
The decline of small physical locations – As social distancing guidelines continue throughout the coming months, we are expecting consumers to shy away from physical venues. Even when they do re-open, small venues in particular will struggle to keep their heads above water.
Esports betting finally comes of age – Esports was already the fastest growing sport in the world, and COVID-19 has given it another huge boost. It's naturally suited to socially distanced competitions and is poised to bring a whole new demographic into the world of sports betting.
The rise of the silver surfer – Lockdown has been a period of forced experimentation for everyone, and for older groups this has involved the rapid learning of digital skills. Will online gambling stick amongst the older generation? If so, how can brands capitalise on this opportunity?
How should brands respond?
Plan a route to take advantage of historically cheap media – Media viewing hours are up and costs are down, not only on traditional ATL channels, but also in the Social and Google ecosystems. While this presents a unique opportunity to grow visibility and brand, to really maximise ROI you need a careful planning system to help you turn on cheap media at exactly the right time to capture demand around events.
Focus on long-term strategies – Now is the perfect opportunity to focus on long-term strategies. From a digital marketing perspective, hard hours put into activities such as SEO in the coming months will pay dividends long-term as new SERP formats continue to roll out and setting web pages up correctly now will mean better results.
Create content that will bring joy to consumers – Our research shows that gamblers would be happy to see normal advertising from brands during this period, but what they would most appreciate is funny or light-hearted content. Alongside a clear media plan and strong SEO foundations this will ensure that customers looking to get back involved with sports betting in particular will consistently find and prefer your brand.
Preserve ad-spend during the recession to grow share of voice and steal market share – The majority of brands will decrease their spend during the coming period, meaning that those who maintain spend, or even increase it, will see a dramatic increase in share of voice, which will in turn lead to an increase in market share.

For more data and insights, TIPi Group's latest whitepaper, A Shifting Landscape: The Gambling Industry during and after COVID-19 is now available to download for free by clicking here.
About TIPi Group
ABOUT TIPI GROUP. TIPi Group are a specialist network built on performance and profitability (Pi). With an ambition of shaping the future together, we house teams of professionals into different areas of expertise but always operate with shared values at our core. We work towards one common goal and purpose.
Our aim is to transform the fortunes of those we work with. We are continually seizing opportunities and pioneering the way, collaboratively. With the aim of building a strong network of like-minded people, we have created an environment in which individuals are encouraged to fulfil their true potential.
We know that to be truly 'specialist' in your craft, you need to remain nimble and progressive. We stay one step ahead of the continual digital evolution and shape the future of that landscape.
HOW OUR AGENCIES WORK TOGETHER. We believe passion beats scale. We ensure that each agency model retains a certain size, ensuring that no one is lost in the business and that no service levels are diluted: whether that be staff, client or product.
Through our network, we can create specialist teams to handle our clients' business challenges, delivering authentic integration and impactful results on every level.