By Bill Miller, AGA president and CEO
As we mark two years since the Supreme Court's decision to invalidate the Professional and Amateur Sports Protection Act (PASPA)—the federal prohibition on sports betting—venues from Madison Square Garden to T-Mobile Arena and Dodger Stadium sit empty as the absence of sports is felt by fans and sports bettors across the country.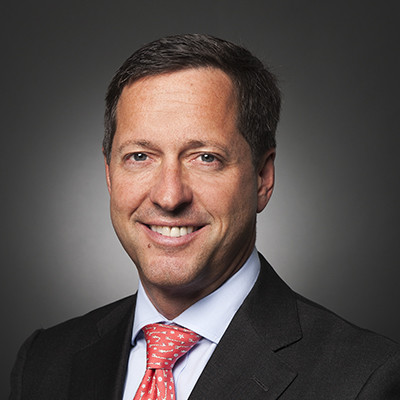 Despite any temporary setbacks from COVID-19, the growth of the U.S. legal market over these last two years is truly remarkable:
21 states plus the District of Columbia have joined Nevada in legalizing and regulating sports betting.
Americans have legally wagered nearly $22 billion on sporting events, generating upwards of $190 million in tax revenue.
Sports teams and leagues have formed nearly 80 partnerships with gaming operators.
These numbers will continue to grow as an estimated 100 million American adults will be able to place a legal sports bet in their home state by the end of 2020.
PASPA never came close to doing what policymakers intended. Instead of protecting competition, the failed law perpetuated a massive, $150 billion-a-year illegal marketplace that left athletes and consumers vulnerable. Those protections only exist when sports betting can come out of the shadows and under the watchful eyes of experienced gaming regulators—which is why the American Gaming Association remains committed to expanding these safeguards today.
Unfortunately, many consumers are still unable to distinguish between safe, legal U.S. sportsbooks and unregulated offshore operators.
This becomes especially difficult when mainstream publications continue to legitimize the dangerous illegal market, blurring the lines between legal, regulated sports betting and the predatory, unregulated offshore market. One doesn't have to look too far to find national outlets like Reuters, Yahoo! Sports, and The Wall Street Journal citing offshore books in their recent coverage, with some pieces reading like they're copy and pasted from a PR pitch.
The distinction between the legal and illegal market is essential. The U.S. gaming industry is one of the most highly regulated in the country, with more than 4,000 state regulators dedicated to ensuring the integrity of games and bets—something that cannot be said for the unregulated operators offering bets. The illegal sports betting market funds nefarious activity like money laundering, drug trade, and human trafficking without paying a penny in taxes.
Unregulated sportsbooks also lack any responsible gaming measures. Licensed operators commit hundreds of millions of dollars annually to promote responsible gaming and combat problem gambling. Additionally, unlike the legal, regulated market, there are no guaranteed payouts in the offshore market. Offshore operators have a storied history of failing to pay out winning wagers and folding altogether when they go bankrupt. Not to mention the lack of safeguards for financial data.
But here's the stark difference in plain terms: illegal, unregulated sportsbooks are predatory.
For decades, federal and state law enforcement entities and attorneys general from across the country allocated resources to combat illegal gambling operations and the illicit activities they beget. Together, we joined forces to advocate for the Supreme Court to overturn the failed federal ban and pave the way for more Americans than ever before to have safe, legal options to bet on sports.
Editorial coverage is still perpetuating the illegal sports betting market by continuing to confuse consumers. Simply calling these operators "offshore" is not enough. If I had my way, the media wouldn't write about these sportsbooks at all, but I recognize that stories on prop bets on atypical things such as politics or the weather will naturally draw some eyes.
Responsibility for educating the public is shared amongst everyone in the sports betting ecosystem. Media organizations should do their part, too.