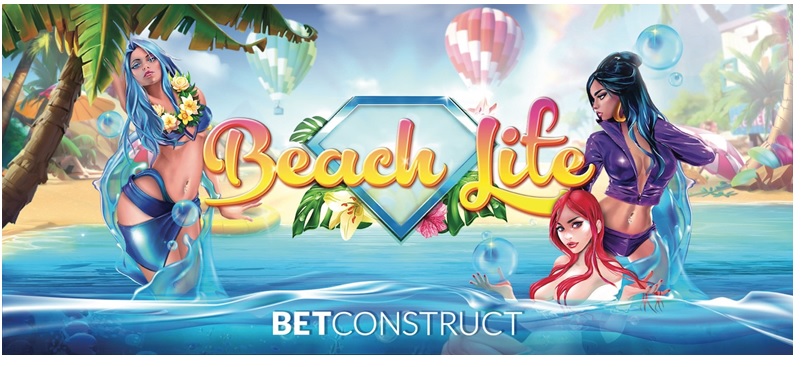 Betconstruct may have made their name in the Sportsbetting sphere, but their gaming team is determined to show they're just as innovative when it comes to casino. Having recently launched two new games – Blast and Bet-on Teen Patti – Gaming Group Product Manager Edgar Mkrtchyan reveals how they keep things fresh in a competitive market.

There's no one thing that makes a good game – just a range of ingredients, from top brands to sleek design, that can add up to a winning formula. This is something that the casino team at BetConstruct know from experience: so far this year, they've been tirelessly searching for innovative new ideas, culminating in the launch of two brand new games that have been an instant hit with players.

"Our gaming platform continues to evolve and expand in order to deliver ever more casino content to our partners," said Edgar Mkrtchyan, gaming group manager at BetConstruct. "Among the recently launched ambitious projects is Blast, a classic risk and reward game commonly known as 'Crash'. Since it isn't tied to any one country, we believe the game can see a huge success across any region.

"On the other side of the coin, our new addition to Live Casino, Bet-on Teen Patti, is a true classic with its roots in the Indian subcontinent and a loyal following in South Asia. The game is expected to become an absolute player favourite as a poker-based concept complete with a simplified three-card version that allows side bets."

The two new games, available through BetConstruct's SpringBME platform, represent two important aspects of the supplier's innovative approach to gaming: on the one hand, relying on its strong global presence to find exciting local products in different regions of the world, and on the other, reworking old classics for the digital age.

"The industry heavily focuses on technology and development while occasionally forgetting that at the centre of everything is a player," said Mkrtchyan. "So, we pay a great deal of attention to the end consumer.

"Having 16 offices worldwide, Bet- Construct draws inspiration from diverse gaming cultures – and it goes without saying that we back up any of our inspirations and ideas with player preference analysis in each targeted market."

In the saturated and fast-paced gaming space, it's no secret that developers face an uphill struggle when trying to design games that can both attract new players and keep them engaged over time. For Mkrtchyan, the secret of success is a two-pronged strategy that places an emphasis both on eye-catching licensing deals and new features that can surprise and excite their players.

"It is a good strategy to create games based on big-name brands, as such brands already come with a huge base of fans and followers. That's exactly what we have done with FashionTV Gaming Group – a branded live casino hall, seven slot games and three ready for launch," he said. "Giving players what they love is important, but the ability to surprise and impress is what earns their loyalty. To ensure the surprise factor for operators, we also seek to deliver innovative alternatives to standard casino games."

To help operators stay ahead in a bustling sector and ensure that customers remain loyal, BetConstruct has also made the process of selecting and launching new games as quick and easy as possible, putting power in the hands of the operator through their comprehensive management platform, SpringBME.

"We have games in our platform for any market and any taste, and our operators can add any of them to their portfolio in mere seconds with our SpringBME platform," said Mkrtchyan. "With each new release we give our operators all the necessary information about the product and its target market and we ensure every game makes an impact by holding huge network tournaments with each new release. In addition to that, operators have all the necessary tools such as CRM, jackpot engines, tournament management systems, bonus engines and loyalty systems to drive traffic to their new games."

Following on from the successful launch of Blast and Bet-on Teen Patti, BetConstruct is now planning to add to its Live Casino portfolio with two more games targeting the Eastern markets to be launched in late August.

In addition, the company will be building on the success of its fantasy sports product with improvements designed to make tournaments more fun and intuitive for players, allowing them to see their live points scores and statistics without leaving the contest page. For DFS fans in Europe and the US, they will also be adding attractive new prizes, expanding the range to include new iPhones, Hall of Fame stars' jerseys, and more.