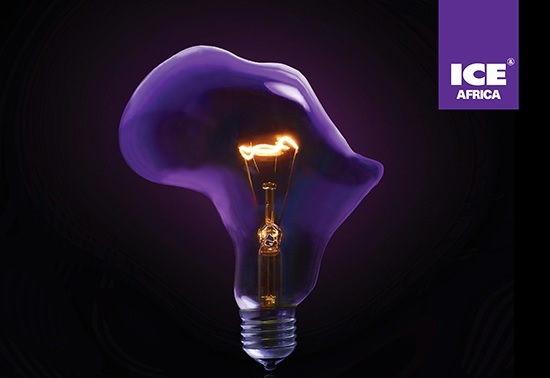 ICE Africa continues to attract acclaim from the entire gaming ecosystem with 66 media channels drawn from 24 countries confirming their support for the second edition of the prestigious pan-African event. The list of media that will be reporting on Clarion Gaming's free-to-attend two day conference and exhibition comprises: AB2020; Africa.com; AGIMEG; Asia Gaming Brief; BetLatam; BetLatam Press; Betting Mgz; Bingo Life; BizNis Africa; Business Day; Calvin Ayre; Casino & Gaming International (CGi); Casino City Press; Casino Gazette; Casino International; Casino Journal; Casino Life; Casino Life & Business Magazine; CasinoHEX.co.za; Casinomeister; CasinoNews.Today; CasinOnline.News; CDC Gaming Reports; Country Profiler; Ding News; E-PLAY; Financial Nigeria International; Focus Gaming News; G3; Gamblers post; Gambling Africa; Gambling Insider; GamblingCompliance; Game Spectrum; Games Magazine; Games Magazine Brasil; Gaming Agenda; Gaming Agenda; Gaming Law Review and Economics; gbc.ng; GGB Magazine; Gioco News; Hot Games Taiwan; iGaming Calendar; iGaming Times; IHRE Consulting; inAfrica24.com; Innovate Gaming; InterGame / iNTERGAMINGi; International Casino Review; Jamma; Journal des Casinos; Login Casino; Online Casino Reports; Online Gambling Quarterly; Racing Post; Revista Casino; Soloazar; Spectrum Gaming Group; Sports Betting Operator; Totally Gaming; Vegasmaster; World Casino Directory; Yogonet; YourGuide; and, Zona de Azar.
Reflecting on the response, Daniel Tyler, Senior Conference Producer at Clarion Gaming, said: "We've worked hard in partnership with the market to curate an event which chimes with gaming's direction of travel across the African continent. I consider this level of support to be extremely encouraging on the basis that an event that is well supported by the media is, by definition, relevant and news worthy. I am delighted that so many media channels are previewing ICE Africa and that so many will be with us in person in October."
He added: "ICE Africa has been created to help delegates to learn, network, see the latest gaming products from the industry's leading innovators and, as a result, to stay ahead of the curve. Our media partners play a major role in disseminating that insight and we are extremely grateful for their support."
The ICE Africa free to attend conference and exhibition provides an invaluable opportunity for operators, regulators and suppliers to meet, network, share best practice and see the very latest gaming products from the industry's leading innovators. Described by industry observers as 'A showcase event that Africa can be proud of' attendees will benefit from a programme of engaging content including Thought Leadership, Training, Regulation, Online vs Retail, Integrated Resorts, Branding, Marketing, Sports and eSports.
For more information on all of the opportunities available at gaming's only B2B pan-African event and to register, visit: iceafrica.za.com/