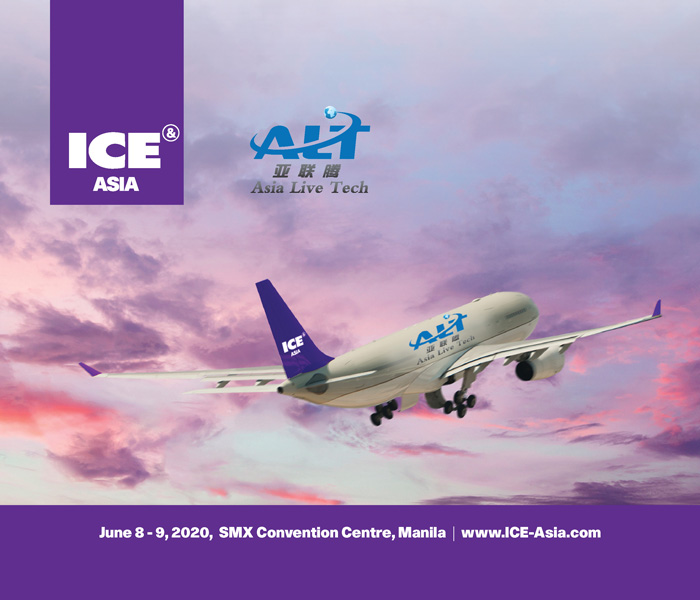 ICE Asia 2020, the new ICE branded event which will launch alongside SiGMA (June 8-9, SMX Convention Centre, Manila) has received a major endorsement having secured a prestigious Diamond Sponsorship agreement with Asia Live Tech, the continent's first Cryptocurrencies iGaming Software Provider. The sponsorship will be used by Asia Live Tech to help address what it regards as the gap between traditional land-based casinos and their iGaming counterparts.
Announcing the agreement, Erwin Dickman, Marketing Manager at Asia Live Tech stated: "We at Asia Live Tech have always placed innovation and adoption of new technologies at the frontline of our efforts in creating new impactful solutions for the industry. A keen element that we are looking forward to is bridging the gap between the iGaming part of the industry and its counterpart which are traditional land based casinos.
"ICE Asia, in collaboration with SiGMA will bring both the land based and iGaming sectors together to create a new evolution in the industry. On their own, both industries are colossal in terms of their growth capabilities but unifying them with a potential solution will take things onto a whole new level. This is one of the main reasons why Asia Live Tech which is an Asian born company has started to spread its wings globally and decided to partner a show of this magnitude bringing trusted brands ICE and SiGMA under one roof. We are truly proud to partner on this show with two names that are loved by the industry."
Kate Chambers, Managing Director at Clarion Gaming, believes the high profile sponsorship is a vindication of the vision which is behind the creation of ICE Asia. She said: "We have spent a lot of time and energy developing the ICE brand and exporting its credentials and global reputation into new geographical areas. We launched ICE Africa in 2018, ICE North America in May this year and ICE Asia is the next stage in the brand's journey.
"The opportunities for growth in Asia are increasing exponentially and we felt the time was right to cement new and existing relationships between the gambling industries in both East and West. To combine the expertise of Clarion courtesy of the world famous ICE brand and SiGMA ensures that both the land-based and iGaming sectors will find synergy in Manila in 2020. This is an exciting opportunity for us to extend the reach of what is gaming's most trusted brand and I am delighted to have secured the support of Asia Live Tech and the team."
ICE Asia will have the hallmarks, personality and credentials of the ICE brand in terms of execution, delivery and content. Delegates will benefit from a content packed conference, from courses created and run by Clarion Gaming's Totally Gaming Academy and an International Legislators Agenda for the regulatory and legislative community.
For more information on attending ICE Asia 2020 visit: ice-asia.com