Oleksandr Zinchenko is English club Manchester City and Ukraine National Team's midfielder.
25-year-old Ukrainian player is one of the most famous club players globally and the youngest captain in Ukraine's national football team history. He won the FA Cup and FA Community Shield With Manchester City and the English title three times and the EFL Cup four times.
He played in the final of the most prestigious football tournament in the world – the Champions League, season 2020/21.
"Oleksandr Zinchenko is one of the brightest football talents of Ukraine. He will be able to present our brand like no one else. We are proud of this collaboration and will do our best to make it extremely fruitful and capable of bringing a lot of bright emotions to our fans." – says George Givishvili, VBET Ukraine CEO.
"I'm thrilled to become VBET's ambassador. Together, we'll develop Ukrainian football and Esports, on and off the field. I believe we'll be able to succeed and move forward." – commented Oleksandr Zinchenko.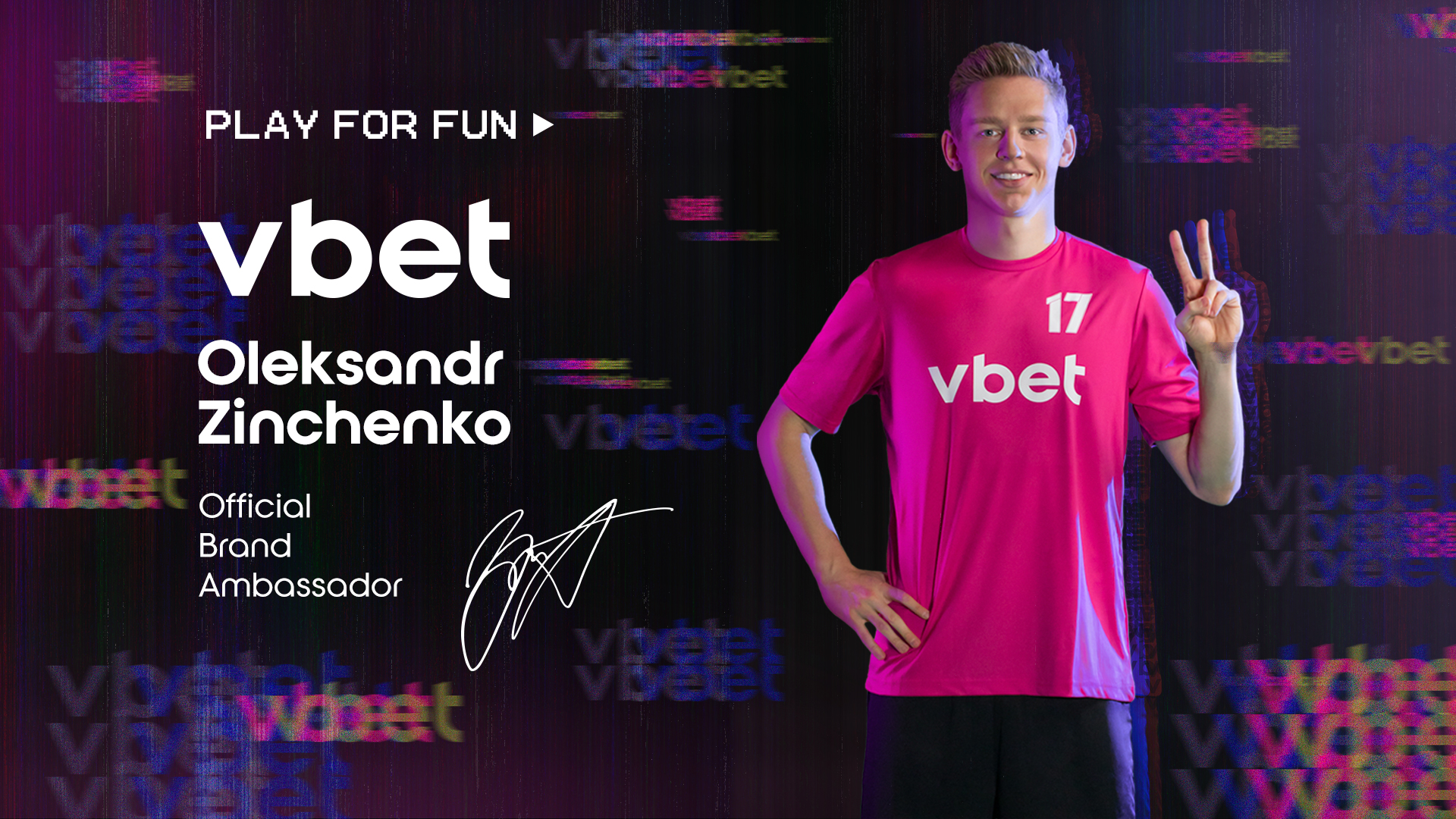 VBET Company is a partner of the Ukraine national football team and such football clubs as Vorskla, Oleksandriya, Monaco, and Portsmouth, and also collaborates with other sports teams and organizations all around the world. In 2021 VBET became a sponsor of Ukraine women's national football team, title sponsor of Ukrainian Premier League, Ukrainian Cup, Ukrainian Super Cup, and Ukrainian national ice hockey team.