Beverly Hills, CA (October 25, 2022) – SimWin Sports, the world's first virtual sports league that provides daily fantasy players and esports fans with the ability to watch, predict, collect, play, and earn, today announced the newest addition to its rapidly expanding roster of experienced executives: Jamie Shea, former Vice President of National Marketing at DraftKings, will join SimWin as Non-Executive Director. 
Shea, who additionally serves as CMO at Strive Gaming, brings nearly 30 years of sports betting experience to SimWin. Her talents and passion have been honed in leadership roles at top Real-Money Gaming companies like Hard Rock Hotel, Caesars Entertainment, Carnival, IGT and most recently DraftKings, where she served as VP of Sportsbook Operations and VP of Sportsbook Marketing as she helped launch and run one of the most successful and nationally recognized sports books in the country. Shea is reuniting with former DraftKings Chief Marketing Officer, Tom Goedde.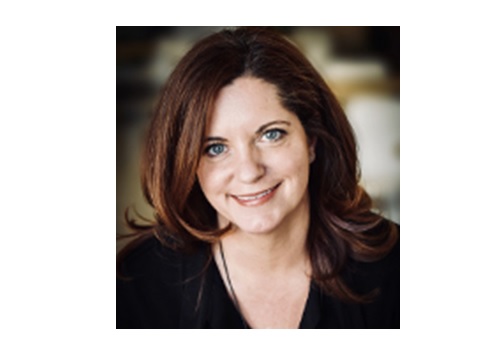 At SimWin, Shea's role will cut across all disciplines, from gaming operations, marketing, sales to casinos, technology, fantasy sports and executive strategy.
Just as SimWin Sports combines real-money gaming and fantasy sports with next-generation web3 video game technology, so too does it bring together real-money gaming experts like Shea with long-time video game veterans like Goedde and Founder and CEO David Ortiz, who each spent years at EA SPORTS leading the Madden NFL franchise to astronomical success and all-time high sales.
"Jamie is a real-money gaming All-Star," Ortiz said. "Her work with Strive Gaming, DraftKings and other major players in the Real-Money Gaming world make her a huge addition to the SimWin team. We welcome her guidance as SimWin continues to push towards its first football season, during which she will be integral to the betting and fantasy elements of the game. We know we're in her more-than-capable hands, and her knowledge will be crucial as we aim to deliver sports fans the first 24/7/365 virtual sports league."
SimWin will offer sports fans 5,000+ games a year per sport for American football, basketball, soccer and more, fueling in-play, daily and season-long fantasy tournaments with cash prize pools. In-Play Fantasy will allow users to make predictions both before and during play. Shea's real-money gaming expertise will be vital to these aspects of SimWin, and will help to establish the company as the future of sports betting.
"Joining the distinguished team at SimWin was a no-brainer," Shea said. "They are bringing fans a truly unique and innovative real-money gaming experience that will set the industry standard for years to come. The enthusiasm that David, Tom, and the entire team have shown about the product only further confirms that SimWin will put forth a user experience unlike any other. I can't wait to share my knowledge to further develop the product and deliver a superior player experience."
ABOUT SIMWIN SPORTS
SimWin Sports is the world's first digital sports league that provides players, esports fans, and sports betters the ability to watch, play, predict and collect. It offers daily and season-long fantasy tournaments, where fans can engage by collecting, trading, and managing player NFTs. SimWin Sports, a minority-owned business, is also the first entity in the world to sell professional sports franchises as NFTs, owned by some of the biggest celebrities, athletes, and influencers in the world. Learn more at simwinsports.com, and follow us on all social platforms at @simwinsports.
ABOUT STRIVE GAMING
Strive Gaming delivers operator performance at scale and is the first iGaming platform business specifically set up to satisfy the modern, multi-state requirements of North American operators. Strive Gaming is a market leading technology PAM, with a unique value driver in its infinity rules engine and counts Desert Diamond and Golden Nugget (a DraftKings company) as clients. Strive Gaming is licensed in Colorado, Arizona, Ontario and has also received a GLI-33 certification. Strive Gaming has offices in Vancouver, UK, Malta, and Las Vegas.