LAS VEGAS, June 29, 2023 /PRNewswire/ — Las Vegas Sands (NYSE: LVS) today announced eight-time LPGA Tour champion Minjee Lee as the company's first female brand ambassador.
Working together, Lee and Sands will showcase the success of female champions as role models for young athletes and young women, while promoting women's golf to a broader audience at the company's resorts and through its Sands Cares community engagement program.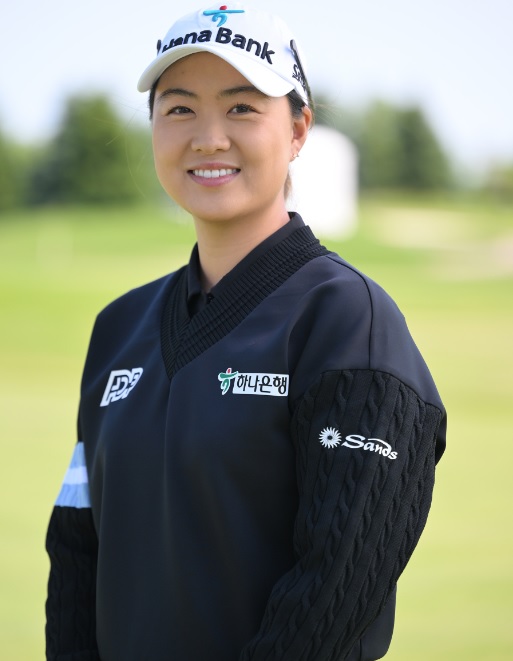 Image: Minjee Lee portrait with golf bag.
Lee's involvement with Sands will include inspirational talks and appearances at company events benefiting community partners, furthering its commitment to their missions.
"It's really important for global companies to support women in sports, especially women's golf," Lee said. "Our sport has grown tremendously, and a lot of work has been put into building its profile. It's great to have Sands recognize this momentum and step up to be part of our movement."
Currently ranked 5th in the Rolex Women's World Golf Rankings, Lee has won two major championships including the Amundi Evian Championship in 2021 and the 2022 U.S Women's Open. A native of Perth, Australia, she represented her home country in the 2016 and 2020 Olympic Games and has established herself as the most consistent player in the world, spending more than 400 straight weeks inside the top 20 of the Women's World Golf Rankings. Lee and her brother Min Woo Lee, also a professional golfer, are the first brother-sister pair to win USGA junior championships.
"We're committed to empowering women, in particular young women, to compete on a level playing field with equal opportunities and the same visibility given to other sports," said Rob Goldstein, chairman and CEO. "Our goal is to showcase Minjee's success as inspiration for others to aim to their highest potential. As an Australian native of Korean heritage, we're especially excited to have her visit our Asia-Pacific properties, along with supporting initiatives in the United States."
About Sands (NYSE: LVS)
Sands is the world's preeminent developer and operator of world-class integrated resorts. Our iconic properties drive valuable leisure and business tourism and deliver significant economic benefits, sustained job creation, financial opportunities for local businesses and community investment to help make our host regions ideal places to live, work and visit.
Sands' portfolio of properties includes Marina Bay Sands in Singapore and The Venetian Macao, The Plaza and Four Seasons Hotel Macao, The Londoner Macao, The Parisian Macao and Sands Macao in Macao SAR, China, through majority ownership in Sands China Ltd.
Sands is dedicated to being a leader in corporate responsibility, anchored by the core tenets of serving people, planet and communities. Our ESG leadership has led to inclusion on the Dow Jones Sustainability Indices for World and North America. To learn more, visit www.sands.com.
Source: PR Newswire