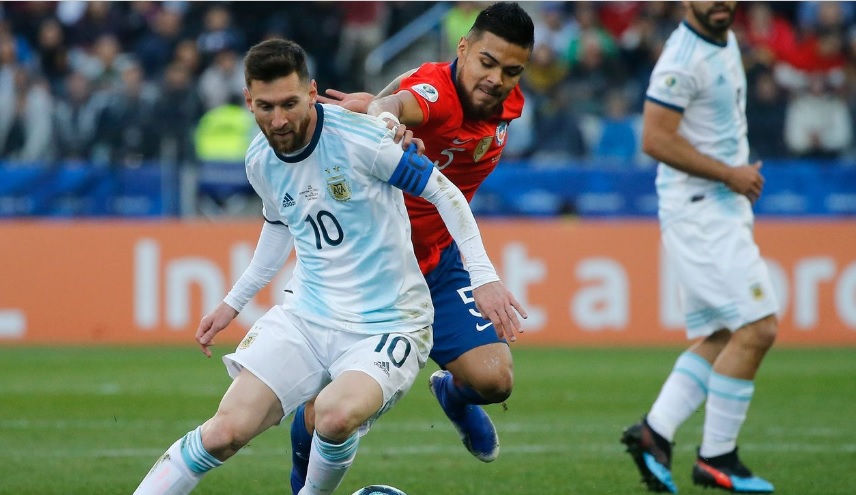 Nasdaq Inc. is lending its technology and brand to a U.K. soccer-betting platform that lets users wager on players by buying and selling stakes tied to their on-field performance.
The New York-based stock-exchange group Tuesday announced a deal with U.K. betting platform Football Index to help build its trading platform using tools similar to those Nasdaq uses on traditional stock exchanges.
The four-year-old, privately held Football Index, launched a virtual "stock market" in 2014 in which participants buy shares in star players like Lionel Messi or Harry Kane. The site provides a mix of fantasy sports and regular sports betting with elements of stock market speculation.
Faced with tough competition in its core business, Nasdaq has branched out into various related areas over the past decade, including selling its technology to other market operators. Nasdaq technology is used by dozens of exchanges world-wide, such as Bermuda, Indonesia and Iraq, as well by some cryptocurrency exchanges.
Nasdaq has other sports-betting clients too, including the Hong Kong Jockey Club, which has a monopoly on the Chinese territory's sports-betting market. It also has an agreement to provide betting technology for the horse racing unit of Australia's Tabcorp , a lottery and gambling giant. In both those cases, Nasdaq has supplied back-end technology but its logo and branding doesn't appear on any consumer-facing products.
The arrangement with Football Index will be the first in which the Nasdaq brand will be visible to gambling customers. Magnus Haglind, Nasdaq vice president in its market technology unit, said it was up to the customer, along with Nasdaq, whether to use the Nasdaq branding.
Unlike the U.S., Britain has a vibrant, regulated sports-betting industry, with betting shops on most shopping streets. The U.K.'s gambling industry, which also includes slot-machine like fixed-odds betting terminals and online stakes, generated a gross gambling yield, equivalent of sales, of £14.5 billion ($18 billion) a year in the year to September 2018, according to figures from the country's Gambling Commission.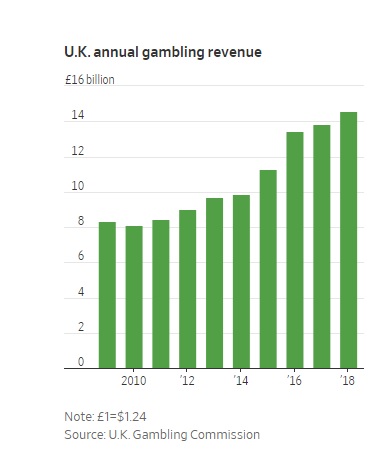 Football Index is using Nasdaq's technology like traditional financial exchanges. The software acts as an automated matchmaker linking sellers with buyers, should gamblers wish to cash out their positions or buy in. The software's ability to track a range of prices and facilitate trades quickly is what attracted Football Index to the partnership, according to Chief Executive Adam Cole.
Football Index markets itself as having aspects of a traditional financial market. But its products are regulated by the British Gambling Commission, rather than the industry watchdog, the Financial Conduct Authority.
While most sports-based fixed odds betting isn't FCA regulated, some sports spread-betting—where the outcome of a bet could fluctuate—does fall within U.K. laws governing financial services.
Football Index says it has "all the functionality of a stock market" on its website. And customer testimonials on the site praise "returns" from what are labeled "traders." Rather than offering real shares in actual soccer players, gamblers buy a stake—the final value of which will be determined by a player's performance.
Mr. Cole said these were "not financial instruments, but they're not shares either." Instead they are a "three-year bet on the performance of those football [soccer] players." Players are referred to as "futures." A player's ranking determines the price a share can be sold for on the platform. This is worked out using a proprietary calculation based on Football Index-owned aggregator of online soccer news called FootballBuzz and a points system for on-pitch performance.
The ultimate goal is to create "recreational markets for retail traders in something they understand a lot better than" traditional financial instruments, like for instance, currencies, Mr. Cole said. He said it is possible future products would be considered investments and "might be regulated by the FCA."