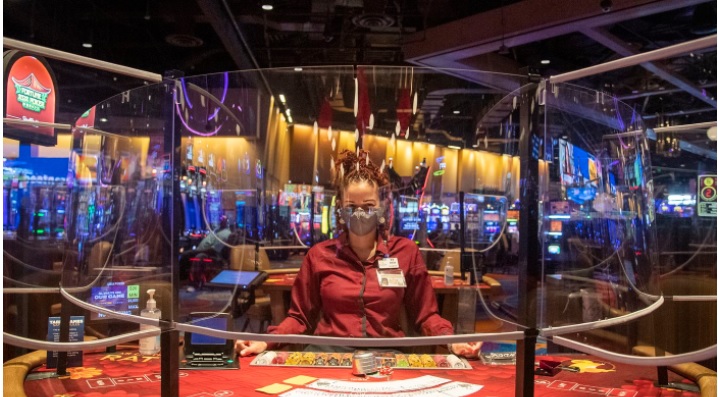 Pennsylvania casinos reported that revenue returned to pre-pandemic levels in July, but the numbers also show how dramatically legal gambling has shifted from brick-and-mortar casinos to the internet in the era of COVID-19.
The Pennsylvania Gaming Control Board on Monday reported total gaming revenue of $283 million in July, up from $281.5 million a year ago, a 0.5% year-on-year increase that would be nothing to crow about during normal times. But it is remarkable because July was the first time since the coronavirus lockdown that most casinos were operating.
A significant amount of business has shifted from casinos to online platforms in the last year. Online slots, table games, and poker generated $54.4 million in July. Along with online sports betting, internet gaming generated $61.2 million in revenue in July, or nearly 22% of all casino gaming revenue.
Internet gaming generated less than $4 million statewide a year ago in July, just two months after Rivers Casino Philadelphia, then called the Sugar House Casino, was the first casino in Pennsylvania to launch I-gaming. The timing of I-gaming's launch was auspicious because online platforms provided the only gaming revenue for casinos during several months of lockdown.