RBW Systems (formerly Rimini Systems) has entered the second half of 2023 in a buoyant mood following confirmation that it has extended its services agreement with Inspired Entertainment's Leisure Division.
Under the terms of the agreement RBW's market-leading Guardian CMS solution — the scalable machine management and accounting solution for multi-site businesses — will be deployed across Inspired Leisure Division's operations and will feature alongside sister brand the Guardian TITO system, which is operated by Inspired in 150 sites.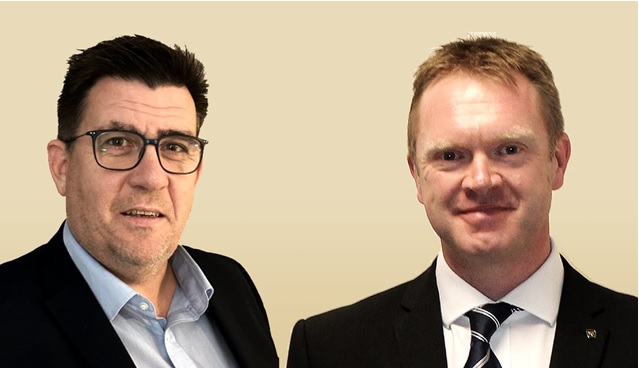 Image: R2L Rob Wheeler, RBW Systems founder and Director and Peter Davies, MD of Inspired's Leisure Division
RBW Systems founder and Director Rob Wheeler believes the agreement is a powerful endorsement from one of the most respected brands in the business. "This represents a significant deal and is an extension of our partnership with Inspired which has developed over the last six years," he said.
"Guardian serves as a single central management system for Inspired's customers including pub retail and AGC operations. Guardian CMS includes a new iPortal solution for smartphones and tablets that provides Inspired's customers with real-time monitoring of the machines deployed across their operations and allows site operators to review collections, report a machine fault, request a call back as well as review open and closed service calls. I believe the agreement serves as a major endorsement of not just our technology, but also our steadfast commitment to ensuring that we always deliver positive outcomes for all of our customers."
Peter Davies, MD of Inspired's Leisure Division, added, "I am delighted to extend our agreement with the team at RBW Systems. Confidence is at the heart of every supplier relationship, and our decision to extend a business agreement that started in 2020 is a real sign of faith in the Guardian technology as well as in the attention to detail and problem-solving ability that underpin the RBW service."