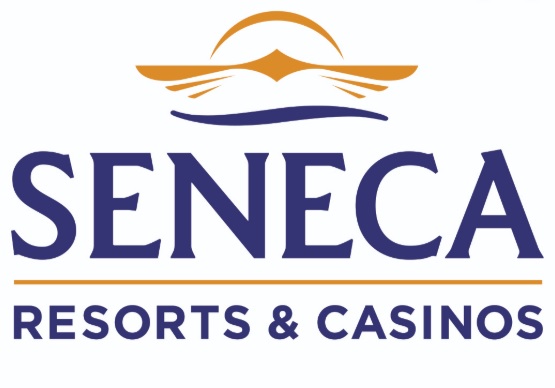 Seneca Resorts & Casinos will begin accepting sports wagering at its three Western New York casinos within the next few weeks.
A start date has yet to be determined, officials said Monday. It will be based on completing construction of sports lounges in Seneca Niagara Resort & Casino in Niagara Falls, Seneca Buffalo Creek Casino in Buffalo and Seneca Allegany Resort & Casino in Salamanca. The Senecas are training personnel on handling sports betting, including a large number of newly hired Seneca Gaming employees. Seneca Resorts has signed a deal with Kambi Group to help operate the sports betting platform.
Once all three lounges are open, people will be able to cast bets on professional football, hockey, basketball, soccer and other sports. Real time boards and betting kiosks will run on a 24/7 basis at the three casinos. Bets will only be taken inside the casino lounges, although customers can build a bet on their smartphone. The QR code will only work within the lounges, with odds determined when the bets are officially placed.
"We know Buffalo is a sports town," said Holly Gagnon, Seneca Gaming CEO. "And, we know it is a very passionate sports town. That's why we are bringing the lounges to the casinos."
The opening date for each of the casinos will be determined by the ongoing construction, but most likely means the start dates will be slightly staggered.
The deal comes as Seneca Resorts, part of Seneca Gaming Corp., have signed a deal with Kambi Group to help operate the sports betting platform. Additionally, Seneca Resorts is now the exclusive Buffalo Sabres sportsbook partner following the creation of the Seneca Sports Lounge inside KeyBank Center and is being named the exclusive casino partner of the Buffalo Bills.
Gagnon said the addition of sports betting should help attract new customers to the Seneca casinos. Until the Senecas open, the closest location to making a sports bet in New York state is the del Lago casino in Waterloo between Rochester and Syracuse.
"It will be an amenity for our existing customers but may also help us bring in new customers too," Gagnon said.