Stake.com, the world's biggest crypto casino and sportsbook have today announced two more additions to their ever increasing brand ambassador team.
Alexa Grasso and Marlon Vera have joined fellow UFC counterpart Israel Adesanya as the second and third brand ambassadors of Stake, which will look to further improve UFC's betting experience on the platform.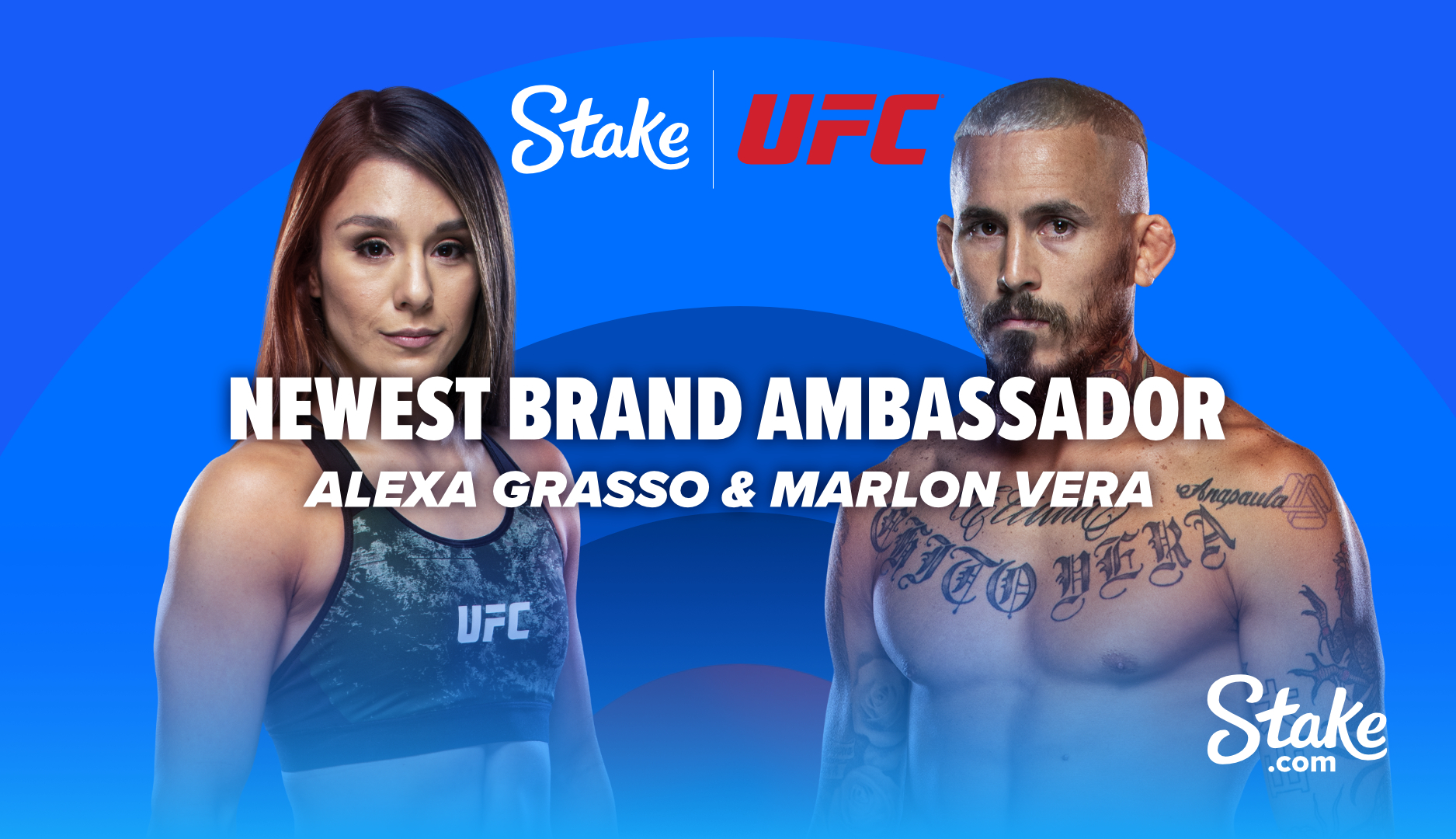 Already the official betting partner of the UFC in Latin America and Asia, the cryptocurrency casino and sportsbook is continuing to make noise around the Octagon.
The brand ambassadorship will extend UFC's offering on the sportsbook, creating money-can't-buy experiences for their large player base, among a betting experience that Stake believes will be unrivalled.
Stake, Alexa and Marlon have officially announced the partnership on Thursday May 13, a month prior to their other brand ambassador's next fight in June, as well as UFC262 on the weekend.
Established in just 2017, Stake.com continues to rise up the ranks with their seemingly endless growth and unique gambling experience.
About Alexa Grasso
Alexa Grasso has proudly worn the Mexican flag on her back since 2016 when she first stepped into the UFC Octagon. She has a bright future ahead of her, riding a strong 2 fight win streak in her newly discovered Flyweight division. Alexa is a determined athlete with elite-level mental toughness and a gallant heart made for fighting. Alexa has always entertained her 1+ million followers across all social platforms with her enamouring performances in the Octagon.
About Marlon Vera
Marlon "Chito" Vera, a bright talent hailing from Ecuador, entered the UFC Octagon in 2014 and has been impressing fans since. Marlon has been one of the most entertaining fighters on the roster, he has had 6 knockouts and 7 submissions to combine for a fantastic 81% finish rate. Marlon is one of the top athletes to represent Ecuador, with over 700K social media followers rooting for his success. He has had the privilege to share the Octagon with the legend Jose
Aldo and proved to fight fans that he can compete with the best.
About Stake
Stake.com is the world's biggest crypto casino and sportsbook, which has made its name for itself with an unprecedented 35 billion bets processed in just 3 years. Stake is making waves in the betting sphere, through its unique platform, games and approach towards hospitality. Elite odds, exciting promotions, instant withdrawals and a leading social experience has been the catalyst for their quick rise, now one of the leading betting companies globally.