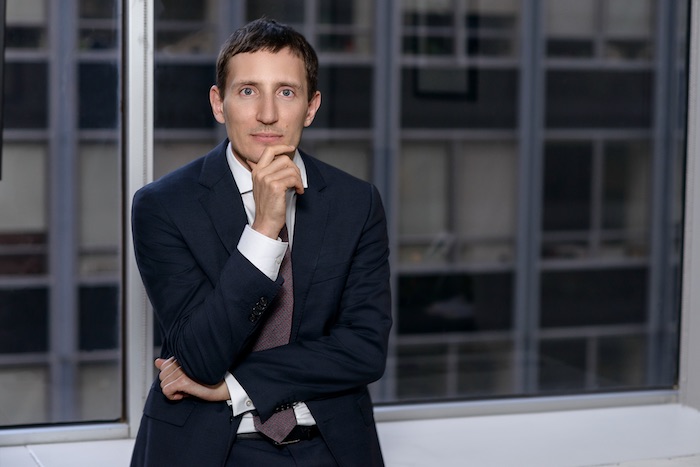 Betinvest has seen its profits rise by 27% year on year, and experienced a 9% growth in net revenue in 2019. According to COO Max Dubossarsky, the company is keen to invest in its future by "actively building a presence" in the new markets that it has been researching this year. Looking ahead with 2020 vision, Dubossarsky reports on the company's successes of 2019, its plans for ICE London, and why the brand is prioritising its client-led approach.
What has defined the past 12 months for Betinvest?
Throughout 2019, we have proven ourselves innovators in the betting industry by bringing our brand-new approach of providing Sportsbook as a Service (iFrame API) to the market. Not only have we seen an increase in profits from our pre-existing products and partners, our client network has expanded thanks to our new SaaS solution, making it one of our biggest revenue drivers and also inspiring other positive changes in our annual financial results.
We are delighted with this so far and predict more long-term commercial success as we continue to invest in people and innovation.
We also formed our eSports department, launched a new platform for our partners OMG.BET – providing up to 1,000 events for live betting and up to 3,000 events for pre-match betting every month. In addition, we became the first supplier in the gaming industry to use Oracle Monetization Cloud. This solution provides our B2B partners with a single system through which they can manage player information, currency balances and digital wallets, and track all transactions and financial activity.
This year also saw our sports betting solutions shortlisted for widely respected awards such as Global Gaming, SBC and EGR B2B Awards. It is a big honour for us to be named among the best providers in the industry and it motivates us to keep doing what we do best.
By the way, we entered this year with a new creative concept: Betting Genesis. It underlines what our company is all about – we know what is needed to successfully start a betting business and we have all the necessary resources and experience to create and develop one in any region. And we continue to provide our partners with a single entry point into the industry.
You've focused a lot of resources on international expansion, what lies ahead in terms of building your global footprint?
During the course of the year, we have been striving to learn as much as we can about markets all over the world and ensure that we have sufficient understanding of their key features and how best to fulfill their needs with our solutions.
We find that flexible solutions are always required and have therefore developed an approach to providing our Sportsbook as a Service, which has been another important step for us in our mission to develop international gambling markets in 2019. We ensure that our solutions are flexible and customisable for our clients around the globe.
Our team has been reinforced with competent new C-level managers, meaning that we are well prepared for 2020 to be a year of further expansion.
Outside of new markets, are there any other areas of primary focus going forward?
Maintaining a client-centred approach continues to be a priority for us. With this in mind, we are working on our approaches for providing the sports betting solutions. Technology is always evolving and unearthing new possibilities for business, so our aim is to stay up to date with these changes.
Are you hoping to branch into any new areas in the new future?
Our expertise and years of experience in the betting industry is a vital part of our product. Our clients know that they can trust us to provide them with reliable odds on absolutely any event, as well as to manage the risks. As a result, we are always looking to continue developing in this area and perfect our current software, developing new products and approaches to business operations.
With regard to new areas, we plan to present all our new 2020 releases at ICE London, so we will be sharing these with you very soon!
How do you want Betinvest to be seen by the rest of the international gaming industry in 2020 and beyond?
With our experience in the industry, and the range of sports betting solutions we offer, we can be a single entry point into the gaming industry for our clients. We offer them a fully integrated solution and support with any issue – from launch to day-to-day business operations.
We strongly believe that our success is possible only thanks to the success of our clients, and that is why a client-centered approach plays a key part in our strategy.
Next year is likely to be a year of expansion for Betinvest. By this I mean that, while 2019 was a year where we predominantly studied emerging markets, in 2020 we will be aiming to actively build a presence for ourselves in those markets.
What is more, given that the company is developing, our product range is expanding, and that our client base is increasing – and thus so are our staff numbers, we are making concerted efforts to iron out our internal processes. This is important so that we can be adaptable and are able to react quickly to the demands of the market and the demands of our partners and the times that we live in.