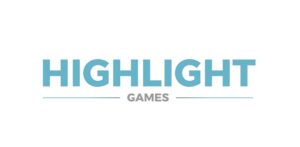 London, September 26th 2019 – London-based Video Virtual Sports Specialist Highlight Games Limited today announces that it has signed a pan-European framework agreement with the Fortuna Entertainment Group to supply its virtual sports products online, on mobile and in retail locations across central Europe.
As detailed in the agreement, Highlight Games will supply its exclusive virtual sports products including its flagship SOCCERBET game in league and single match formats and the recently announced NBA Last 60 and NBA Last 90 products to central Europe's largest betting operator, Fortuna. SOCCERBET and NBA Last 90 will be available online and on 4,000 SSBTs in 2,500 Fortuna retail venues in territories including Poland, Romania, Czech Republic, Croatia and Slovakia. NBA Last 60 will be available on demand to Fortuna's mobile customers.
Following rollout in Q3 2019, Highlight Games will be one of only two virtual sports suppliers to the Fortuna estate.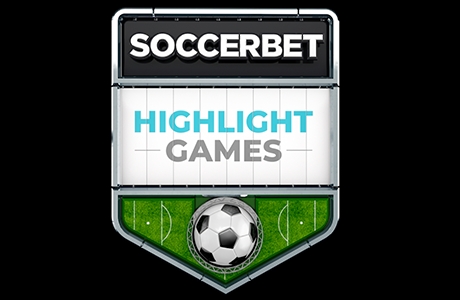 Tim Green, CEO, Highlight Games, said, "I'm delighted to announce this partnership with Fortuna, which further extends Highlight Games' presence in Europe. SOCCERBET is already the number one performing virtual sports betting game in Italy, and we look forward to replicating this success in additional regulated territories with Fortuna. Highlight Games offer players a unique proposition; opportunities to bet on real highlights featuring real teams and real players and it is encouraging to see more operators recognizing the revenue-driving potential of these exclusive games."
Michal Hanák, Group Chief Sportsbook Officer, Fortuna, added, "Fortuna is pleased to be adding Highlight Games' innovative products to its virtual sports portfolio. Offering customers the opportunity to bet on archive footage featuring their favourite teams and players is an exciting one, and we are confident that both SOCCERBET and the much anticipated NBA Last 60 will prove popular both in retail and online outlets. But most of all, we think, this product is the best one in the virtual sports market in recent years, and Fortuna offer only the best products for their customers."
About Highlight Games Limited
Highlight Games is a London-based video virtual sports and games supplier which specialises in the creation of innovative, sports-focused betting experiences. Using a unique patent-protected live video game format, Highlight's products feature top teams and players from the world's favourite sports. The company's flagship SOCCERBET game is the #1 selling product in Europe's largest virtual sports market and its branded portfolio of products, which include NBA Last 90 and NBA Last 60, will launch in gaming and lottery markets in the US and around the world in 2020. Featuring highly optimized game design based on decades of archived live action sports footage, Highlight's products can be tailored to suit the sportsbook or virtual sports offering of operators across retail, online and mobile.
Learn more at www.highlight-games.com
About Fortuna Entertainment Group
The Fortuna Entertainment Group was established in 2009 and it is the largest Central European betting operator. Originally a Czech firm, it has grown into a holding company over time, and it now also operates on the Slovak, Polish, Romanian and Croatian markets. The group is constantly investing in new products and expanding its existing network of branches and services.