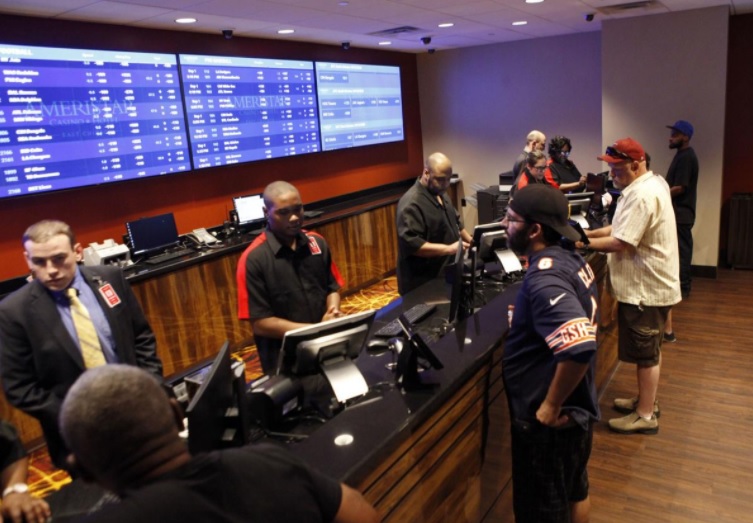 The Hoosier State broke another monthly sports wagering record in November even as the money bet at slot machines and table games declined compared to October at every casino in the state, except the Hammond Horseshoe.
The new top mark for Indiana sports wagers in a single month is $251.4 million, shattering the prior record of $230.9 million — just set in October — by nearly 9%, according to data released Thursday by the Indiana Gaming Commission.
Records show football bets accounted for nearly half the monthly handle in November, likely due to unusually strong seasons by Notre Dame and Indiana University, as well as the NFL's Indianapolis Colts.
"There really isn't any substitute in sports betting for a local team doing well, and Indiana is enjoying three at once," said Dustin Gouker, lead analyst for PlayIndiana.com.
"And with both college and NBA basketball returning — a sport that enjoys particular interest in Indiana compared with most other legal jurisdictions — December really sets up to be another jump forward."
A whopping 41% of the statewide sports wagering handle was bet at East Chicago's Ameristar Casino, primarily through its affiliated DraftKings online sports book.
The Blue Chip Casino in Michigan City captured 26% of the Indiana market in November, mostly through its association with the FanDuel online sports book.
Altogether, online and mobile sports wagers accounted for 85% of the total bets placed last month, up from 83% in October, data show.
Indiana also outpaced Colorado to reclaim its spot as the fifth-largest sports wagering market in the United States, behind only New Jersey, Nevada, Pennsylvania and Illinois.
"I think some of the worries that Indiana would slip as its neighbors legalized sports betting are calming," said Jessica Welman, analyst for PlayIndiana.com. "The market in the Hoosier State is proving to be quite dynamic."
Things were less dynamic last month inside most Indiana casinos as increased COVID-19 safety precautions and new limits on entertainment, bars and restaurants dropped the statewide casino "win," or revenue after paying successful bettors, to $148.2 million.