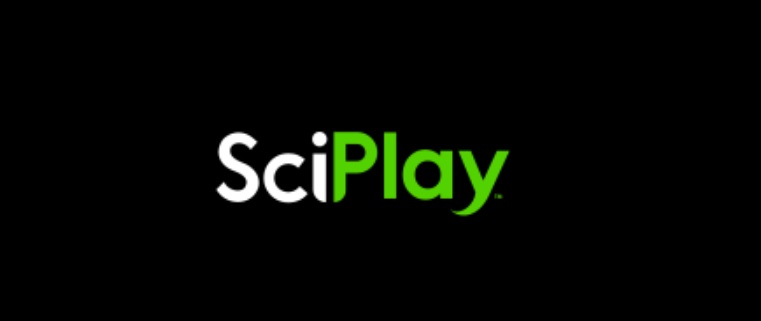 Third Quarter 2019 Financial Highlights vs. Third Quarter 2018
Third quarter revenue grew 11% or $11.1 million to $116.4 million, which was more than the market growth rate of 7% according to estimates from Eilers and Krejcik. Mobile revenue of $97.7 million was up 18%. This growth reflects the ongoing popularity of SciPlay's core games with particular strength from Jackpot Party® Casino, Bingo Showdown®, 88 Fortunes® and Monopoly Slots.
Financial outlook for the full year 2019, the company is now expecting revenue in the range of $470 million to $475 million.
Net income was $25.0 million with a net income margin of 21.5%, up from $9.2 million and 8.7%.
AEBITDA was $32.0 million, an increase of 35%, and AEBITDA margin was 27.5%, an increase of 500 bps.
Net cash provided by operating activities was $33.8 million reflecting strong results and includes a $3.0 million payment related to contingent acquisition consideration.
Cash and cash equivalents increased $30.9 million to $81.3 million from the second quarter 2019.
Key Performance Highlights
Payer conversion rates remained strong at 5.8% validating our continued focus on live operations to drive increased player interaction with the games.
ARPDAU increased 9% from the prior year period to $0.47.
Jackpot Party has moved into the Top 20 highest overall Mobile Grossing Games and is in the Top 5 for the Social Casino Games Category in the latest reports by Eilers & Krejcik.
Hot Shot Casino re-launched with new look and feel in late September.
Gold Fish Casino successfully re-launched in early November with new updates and features.
Josh Wilson, Chief Executive Officer of SciPlay, said, "I'm pleased with the team's hard work and passion that led to above market revenue growth of 11% in the third quarter. We have a number of exciting game updates that will lead to continued growth in our evergreen franchises as we explore opportunities in new geographies, new games and new genres. These will enable us to execute on our mission to become the #1 casual mobile gaming company in the world."
Mike Cody, Chief Financial Officer of SciPlay, added, "Our strong portfolio of games drove growth in revenue, net income, AEBITDA and a significant increase in cash flows from operations in the third quarter. We see a number of avenues to grow the business from increased player interaction in our existing games as well as potential new market opportunities."
Earnings Conference Call
SciPlay executive leadership will host a conference call on Thursday, November 7, 2019, at 5:30 p.m. EST to review the Company's third quarter results. To access the call live via a listen-only webcast and presentation, please visit http://www.sciplay.com/investors/investor-information/ and click on the webcast link under the Investor Information section. To access the call by telephone, please dial: +1 (412) 317-0790 (U.S. and International) and ask to join the SciPlay Corporation call. A replay of the webcast will be archived in the Investors section on www.sciplay.com.
About SciPlay
SciPlay (NASDAQ: SCPL) is a leading developer and publisher of digital games on mobile and web platforms. We currently offer seven core games, including social casino games Jackpot Party Casino, Gold Fish Casino, Hot Shot Casino and Quick Hit Slots, and casual games MONOPOLY Slots, Bingo Showdown and 88 Fortunes Slots. Our social casino games typically include slots-style game play and occasionally include table games-style game play, while our casual games blend slots-style or bingo game play with adventure game features. All of our games are offered and played on multiple platforms, including Apple, Google, Facebook and Amazon. In addition to our internally created games, our content library includes recognizable, real-world slot and table games content from Scientific Games Corporation. We have access to Scientific Games Corporation's library of more than 1,500 iconic casino titles which we integrate across our different games.
You can access our filings with the SEC through the SEC website at www.sec.gov or through our website, and we strongly encourage you to do so. We routinely post information that may be important to investors on our website at www.sciplay.com/investors/, and we use our website as a means of disclosing material information to the public in a broad, non-exclusionary manner for purposes of the SEC's Regulation Fair Disclosure (Reg FD). The information contained on, or that may be accessed through, our website is not incorporated by reference into, and is not a part of, this document, and shall not be deemed "filed" under the Securities Exchange Act of 1934, as amended.