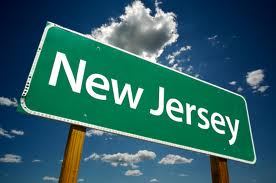 A $4.3 million loss on the Chiefs-49ers Super Bowl didn't stop the New Jersey sportsbooks from producing a net positive for the month.
However, the $17 million revenue figure reported by the Division of Gaming Enforcement was the lowest for the books since June 2019.
The sports betting handle in February — that is, total amount wagered — was $494.8 million. Just over 88% of that amount was bet online, with the rest coming from eight Atlantic City casinos and the Meadowlands and Monmouth Park racetracks.
The books lost a nearly identical amount on the 2019 Super Bowl — $4.5 million — and that month produced just $12.7 million in net revenue.
Bettors dropped 4.2% of their money wagered on football over the first two months of 2020, while losing just 4% of their basketball betting dollars. Single-game or match bets in "other" sports produced a 6.2% margin for the house, but the big number for the two-month period came in multi-wager parlays.
Not only did the sportsbooks hold a whopping 17.9% of the handle on parlays in those 60 days, it came on $190 million worth of bets — slightly more than was bet on single-game NFL playoff picks. That meant that while parlays accounted for just under 20% of the total wagered, they produced nearly half of the revenue for the sportsbooks in those two months.
Meadowlands, FanDuel remain kings of the hill
The Meadowlands Racetrack and its online partners — mainly FanDuel — collected nearly $11 million of the $17 million claimed in February. Resorts Digital, with a portfolio powered by DraftKings, accounted for another $4 million. The top casino, by far, was market leader Borgata at $714,024.
One casino — Golden Nugget — even lost money on sports betting in February, giving back $444,311 more than it retained. Harrah's and Resorts danced on the break-even ledge, with each coming out less than $50,000 ahead.
The past six months — football season — have produced the six highest handle figures since New Jersey began sports betting in June 2018.
Last March, led by the NCAA men's basketball tournament, produced a larger handle for the books — including more than a dozen online operators — than any of the subsequent six months.
Of course, the widespread cancellation of major sporting events nationwide, likely for the rest of the month, means this March is guaranteed to be a lean month for the industry.