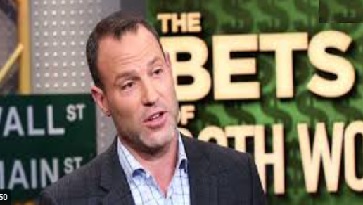 Penn National Gaming CEO Jay Snowden talked up the potential of sports betting in the U.S. during an appearance on CNBC this morning.
Snowden pointed to the clean sweep on Election Day of sports betting and casino initiatives on state ballots.
He also discussed the shift of casino traffic to a younger demographic amid the pandemic.
"Really what this opportunity lays out for Penn National Gaming and the industry at large is we've got this young audience that are coming into casinos because there are less forms of entertainment like concerts and sporting events, they're coming into casinos and having a great time," noted Snowden.
"So it's a new audience for us and once the vaccine is widely available and/or there's effective treatments for Covid, I think what you're going to see is that 55+ and particular the 65+ age demo feel more comfortable leaving the home more often, coming back to the casino."