LOS ANGELES, CALIF. (March 30, 2022) — Sports Gambling Podcast Network (SGPN), the only major independent sports wagering media network that places a premium on entertainment value and free user content, announced today that it has entered into a new one-year agreement with BlueWire.
The agreement keeps SGPN's flagship property, The Sports Gambling Podcast hosted by co-founders Sean Green and Ryan Kramer, under the umbrella of the prominent sports podcasting company which is home to much of the most high-profile sports-related content in the marketplace.
"BlueWire is the place to be and we recognize that the distribution and affiliation is important to our growth," said Green, whose company will be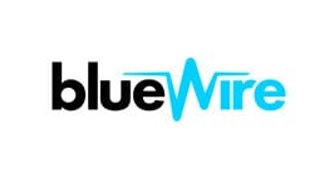 celebrating its 10th anniversary next month around the NFL Draft.  "Love going to Vegas and the energy at Wynn elevates our game and is special for our audiences.  We appreciate BlueWire recognizing the value of our content."
SGPN clobbered industry growth projections with a 30 per cent year-over-year increase in total downloads during the course of 2021 (over 3 million) and is continuing its record growth in 2022.
SGPN launched eight new podcast feeds last year and has become a leading authority on the USFL, producing over 10 hours of original content around the draft and continuing that momentum as the season is scheduled to get underway next month.
SGPN content is most readily available on the SGPN App, available on all devices and downloadable at Apple's App Stone and Google Play Store or via www.sportsgamblingpodcast.com.