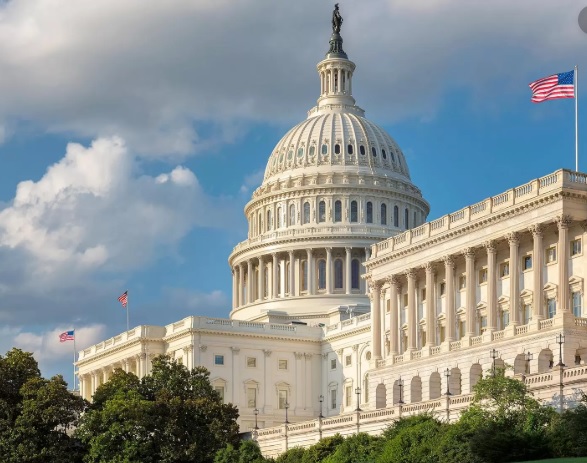 License applications for privately operated sports wagering will be available next Tuesday, December 3, the Office of Lottery and Gaming (OLG) announced earlier this week. The DC Lottery also said the launch of its citywide app for sports betting will be delayed once again.
The applications for four professional sports venues and small businesses will be available through the body's new online application portal, which will be accessible via the OLG's sports wagering microsite, dclotterysportsbetting.com, and through the Department of Consumer and Regulatory Affair's (DCRA) business licensing portal, dcra.dc.gov.
The DC Lottery said it expects to take 30-45 days to review the applications and begin approving licenses.
The online portal will contain the forms and instructions for applicants seeking a sports wagering license in the Operator (Class A and Class B), Management Service Provider and Supplier categories. The Occupational License application will be made available in the online portal in early January 2020.
"Our team has been working to establish a framework for regulating sports wagering that is fair and fosters public confidence and trust in the process while generating new revenue for the District," said OLG Executive Director Beth Bresnahan. "We look forward to receiving applications and to the sports wagering industry soon launching in the District of Columbia," Bresnahan added.
The OLG will post an application status report for each Operator and Management Services Provider application it receives. It will include the applicant's name and principals, location of its proposed sportsbook and application status/outcome of review. Similarly, for applications received in the Supplier category, the OLG will post the applicant's business name, location of business, description of services provided and application status/outcome of review. "OLG is committed to expediting the licensing process which will be fair and transparent, but thorough," Bresnahan said.
Applicants in each licensed category will be asked to submit substantial information and documentation that will assist the OLG in determining their overall qualifications for a license. They will be required to undergo a comprehensive background investigation to determine suitability to participate in the sports wagering industry.
D.C. Lottery sports betting app launch
The app initially was slated to be up and running this fall and had already been pushed back until January. Now, a Lottery spokesperson says the sports betting app will launch sometime during the first quarter of 2020, according to NBC Washington.
Development of that app was halted for three weeks while the District's contract with Intralot, the company developing it, was challenged in court. A judge issued a temporary restraining order in September, which was later lifted in mid-October. The lawsuit is still pending.
"Hopefully, the delay of the District-wide app won't translate to a further delay for us," said gaming attorney Jeff Ifrah. He organized Bet DC, a group of at least 28 restaurants and bars working together to develop a sports betting app to operate within their small business locations.
Ifrah was disappointed to see that the District has further restricted which small businesses can participate in sports betting with the expansion of four exclusivity zones. The District released updated maps designating those zones this week.
The zones are within a two-block radius of D.C.'s major sports venues where only the app affiliated with that venue will be permitted. The expanded zones block at least a half-dozen additional small businesses from participating in sports betting, when compared with the original zones released in August. "We're extremely disappointed at this development," Ifrah said. "We were expecting a small business-friendly amendment, not one that makes the situation worse."
Ifrah represents two restaurants that appealed the original drawing of the zones, disputing the District's definition of two blocks. The owner of Willie's Brew and Cue told the News4 I-Team his business is three blocks from Nationals Park and he should not have been included in the zone and excluded from profiting from sports betting. Ifrah says DC Lottery has not formally ruled on the appeals, however the updated maps expanded the zones rather than reducing them.
A DC Lottery spokesperson refers to the original zones released in August as "draft maps," saying "slight revisions" were made for "clarity purposes."