LOS ANGELES, CALIF. (November 17, 2022) – Sports Gambling Podcast Network's (SGPN) latest offering of short-form content on YouTube has grown seven-fold over the last three months and is tracking to hit 750,000 views before the end of the year, outpacing industry growth metrics significantly as the college football season heads down the stretch and pro football hits the midpoint of its season.
The sports wagering industry's leading independent provider of free analysis and picks, SGPN registered a record-breaking September and continues to see growth across multiple platforms. With over 6,350 subscribers on YouTube and over 100,000 followers over multiple platforms, SGPN has seen the number of views of shortform videos on YouTube alone go from 33,500 in August to over 208,700 in October.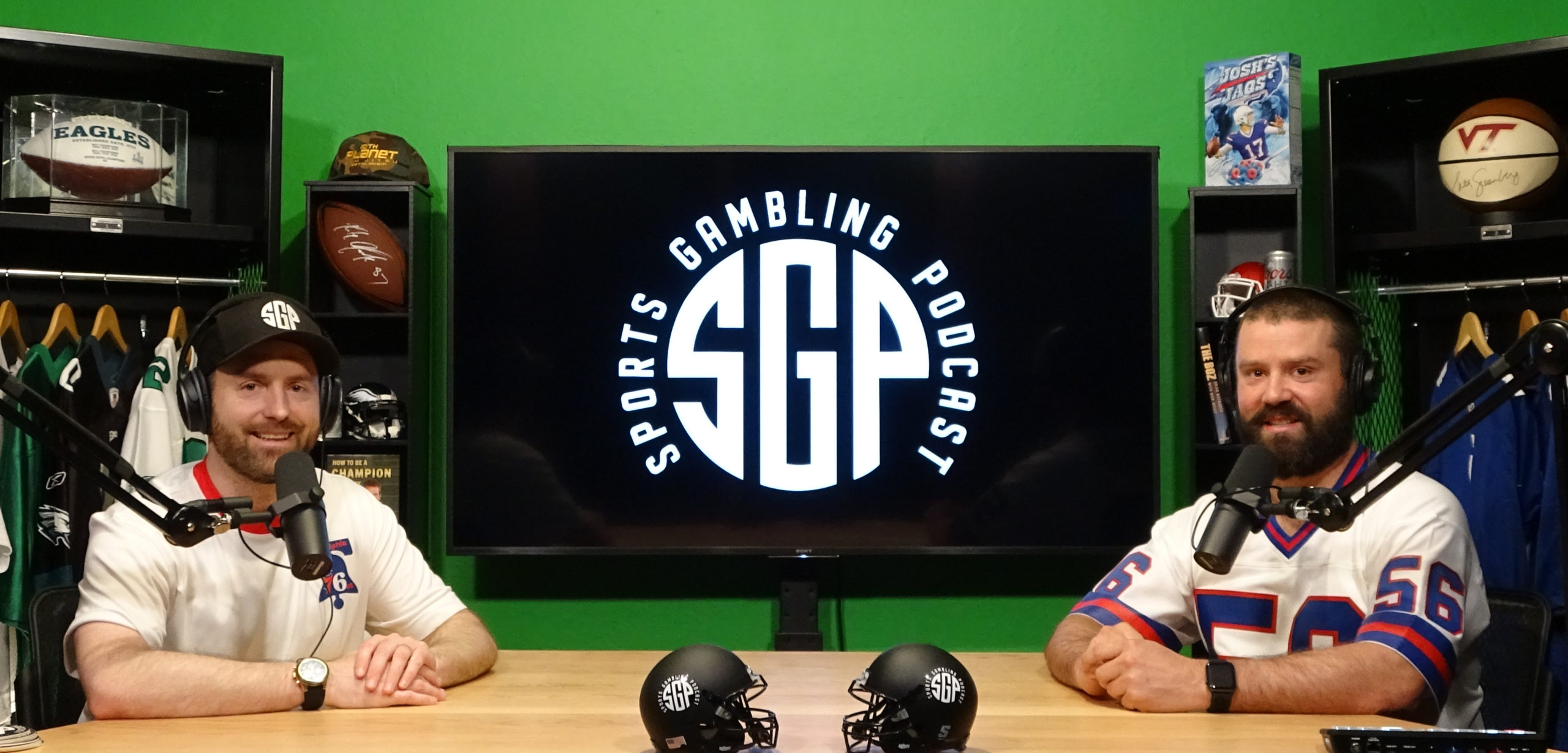 A recent Instagram story featuring SGPN co-hosts and co-founders Sean Green and Ryan Kramer discussing Tom Brady's recent struggles off the field is set to hit 1 million views alone.
Its model of sophisticated, entertaining, no-cost content resonates strongly with the growing audience of sports fans interested in the legal wagering boom sweeping the United States.  Another boost is expected when the World Cup in Qatar begins Sunday, driving audience to The World Cup Gambling Podcast, which hit the airwaves on November 13. It provides users with in-depth wagering and picks around the biggest sporting event in soccer and one of the biggest in the world.
A key component of the SGPN success is the community they've created by offering completely free content spanning the full scope of bettable sports. Many SGPN competitors are designed to drive visitors to sign up for wagering accounts at various sportsbook websites, a revenue-generating approach that is transaction-oriented as opposed to relationship-oriented. The evidence that it is working is the dramatic audience growth on multiple platforms.
"Our sponsors and advertisers invest in our audience size and then find additional value in the response from our followers, who connect their products favorably to SGPN and its unbeatable value proposition of great information and guidance at no cost," said Sean Green, co-founder and CEO who is now in his second decade with the company.
"We've found the short-form video to be a sweet spot because it enables us to provide the sports gambling content in an efficiently entertaining way as we cover sports news as it relates to betting the games," added Ryan Kramer, co-founder of SGPN and an analytics geek in the art of picking winners. "This time of year is crazy with all the action.  We're proud of the depth and frequency of the content we produce."
The news of the growth on YouTube comes one month after SGPN set a company record of 1.1 million downloads in September. That is more than twice (2.44x) the number of downloads experienced in September of 2021. For 2022, SGPN has seen over 6.5 million downloads from fans, already surpassing last year's company record of three million downloads.
SGPN's new World Cup podcast is hosted by Malcolm Bamford, who is advancing the event now and will break down game winners and totals with other insights once the competition begins.  He'll also dive into other wagering options that will help bettors find some easy money in the blockbuster international spectacle that is slated for major cover here in the United States, continuing through the championship game on Sunday, Dec. 18.
According to the American Gaming Association's inaugural survey on World Cup wagering, an estimated 20.5 million American adults plan to bet a total of $1.8 billion on the upcoming World Cup, adding that 72 percent of bettors plan to place traditional bets either online, with a bookie or at a physical sportsbook.
About SGPN
Sports Gambling Podcast Network™ was established in 2011 as one of the first website/digital media platforms to provide consumers with an entertainment experience featuring sophisticated insight and analysis plus definitive wagering recommendations and selections across the full spectrum of legally-available sports. Co-founded by sports and entertainment personalities Sean Green and Ryan Kramer, it is home to the Top 40 All-Time football podcast (per Chartable.com) Sports Gambling Podcast, one of 30 separate podcasts.  The website, www.sportsgamblingpodcast.com, boasts over 60 contributors delivering editorial content and social media postings under the SGPN banner.  The platform generates millions of unique page views and podcast downloads annually and remains a primary destination for the burgeoning population of sports fans across America and around the world. In addition to his stand-up comedy act, Green is an accomplished TV comedy and script writer with credits including MTV's Ridiculousness and Nickelodeon's Crashletes with Rob Gronkowski.  He has also anchored several sports wagering and fantasy sports shows for SiriusXM and ESPN+.  Kramer is a SiriusXM contributor and a sports wagering marketplace influencer who specializes in NFL game prop bet predictions.  He has multiple top finishes in the Fantasy Football Players Championship (FFPC) Main Event. Both appear regularly as guests on sportstalk radio and television outlets as experts on football and other sports. SGPN is a member of the Fantasy Sports Gaming Association (FSGA).