RedBet is a Malta-based casino founded in 2005 and licensed by three significant, regulatory bodies. RedBet is one of the top casinos you can find for players within and outside the UK, and it offers a complete gambling experience.
The slot features a wide range of jackpot games, online slots, poker games, and table games for players to choose from. It also keeps you hooked with its selection of casino promotions and bonuses, including daily drops and wins.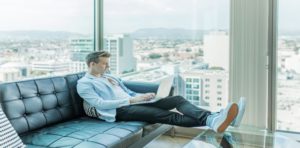 There are a lot of benefits you can enjoy when playing at RedBet online casino, but if you want to enjoy these features, you have to create an account first. The registration process of the casino is usually regarded as lengthy by many players, but it's worth it because you can enjoy a decent gambling experience.
Registration Process for RedBet Casino
To create an account at RedBet casino, you should follow the steps below.
Open the RedBet casino website.
This is the official website of the casino, and it is easy to access from your mobile device or computer. It is also easy to navigate so you can easily find different options without going around in the casino.
This button is located at the top right corner of the casino right beside the login button. 
Fill in Your Personal Details
Next, you will be required to input your personal details in the first step of creating an account. These include your first name, last name, date of birth, and gender. 
Enter Your Address Details
Then, you have to input your address details in the next step. You can only join if your country is allowed to have access to RedBet. You will also submit your zip code, city, and country. 
Enter Your Email and Password
Submit your email and set your password. The password has to be a minimum of 8 characters and the more complex it is, the stronger it will be to the casino. You also have to put your mobile number. Finally, set your deposit limit, although this is optional.
Click on Deposit and Play
After filling in these details, you've completed the process of creating your RedBet casino account. You can then click on deposit and play and this will take you back to the casino.
From there, you can deposit into your casino account with any of the payment methods and start playing the games of your choice.
Getting Verified at RedBet Casino
The process doesn't stop with creating your account. If you're not verified by the casino according to its anti-money laundering laws and UKGC guidelines, you won't be able to make withdrawals.  The point of the verification process is to verify your identity and the source of your funds, if necessary.
The casino can ask for proof of your identity like your ID card, driver's license, and other forms of identification, or documentation to prove your age. They can also ask for certified documents proving the source of your funds, like photocopies of your credit or debit cards with your name on them.
The main documents that they can ask for include;
A valid ID document like your national ID card, passport, and driver's license.

If you're in the UK, you need to submit proof of your address not older than three months.

If you're living outside of the UK, the proof of address must be older than six months.
If you don't get verified by RedBet, you won't be able to enjoy playing at the casino. Even if you make deposits and play, you will be restricted if you want to withdraw.
What to Consider Before Signing Up
Before you sign up to play at RedBet casino, you should consider certain factors that make up the casino. These factors are important to any player who wants to sign up at an online gambling site.
It's important to read the terms and conditions of the casino before you decide to start playing at it. Once you select Deposit and Play, you have automatically accepted these conditions and if you break any of the rules, you can lose your account. Thus, carefully read the terms and conditions before you decide to sign up with the casino.
You should also check if you can play at RedBet online casino from your country before you start signing up. If you're living in the prohibited countries. The casino will inform you of this when you click on Deposit and Play. The casino is open to players in the UK as it's verified by the UK Gambling Commission. It also possesses licenses from Malta Gambling Authority and Gibraltar Regulatory Authority so some players from other countries can play. 
You also need to check if the payment methods offered by RedBet are convenient for you before you start playing. The casino will offer different payment methods that you can choose from to fund your account and start playing. They include Skrill, Neteller, Visa, MasterCard, Trustly, and Zimpler. If none of these payment methods work for you and you don't want to open them, you won't be able to play at RedBet casino.
You have to ensure you'll enjoy playing at the RedBet casino before you create an account. To know more about this casino's experience, it's best to check out the RedBet casino review. You can expect to see different kinds of games in the casino, slots, and sportsbook section. The casino also features different promotions, from the welcome bonus to consistent prizes and daily drops to constantly keep players engaged and loyal to the casino. If the games and promotions are what you're looking for in a casino, you can sign up.
Try a Signup Today
So there you have it! This is all you need to know about signing up with RedBet online casino. The process might seem long but it's straightforward and won't take as much time as you'd expect. The verification process is also compulsory and done by many online casinos, so you can get it over with and start withdrawing your winnings.