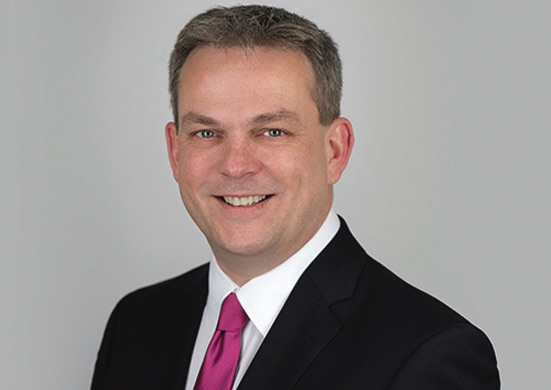 As the industry evolves, operators' needs and ambitions are changing too, and many are crying out for a platform that truly reflects their unique business model. With the launch of Spring Pro, BetConstruct have decided to put their most powerful tools entirely in their partners' hands, giving them more autonomy than ever before.
With the launch of their award-winning Spring platform, Bet- Construct placed a huge emphasis on delivering the ultimate in both convenience and flexibility for the operator. Now, the gaming supplier has gone one step further to deliver a version of the platform that places the ultimate control into the hands of the operator, allowing them to adapt and manage the tech solution in the best way for their business.
The team at BetConstruct are used to delivering new products, but this time, they've developed a new way of delivering these products, taking their flagship Spring platform and allowing operators to manage, adapt and locate it locally. So, what prompted the change?
"Our traditional partners are looking for a managed solution; a package of technology and services that benefits from the economies of scales that a multi-tenancy platform provides – but there are other operators that need more autonomy," explained Stuart Baker, group director of sportsbook product at BetConstruct. "Some may have no need for trading services and are looking for a technology only solution, and the added liberty that that brings. Others, for jurisdictional compliance reasons, require a platform to be located within a specific location."
With partners from all corners of the globe, Bet- Construct is at the forefront of the industry's evolution. Over the past few years, said Baker, the company has seen their partners grow into increasingly sophisticated, boundary-pushing operations.
"At some point you need to allow them the independence to take their next steps with greater freedom. Spring Pro is the natural progression for an operator looking to take greater control of their business," he said.
As with all BetConstruct creations, the Spring platform was designed with flexibility and adaptability in mind. If operators opt to take advantage of Spring Pro and utilise the platform solely for their business, they can expect to have unprecedented control over sportsbetting markets and odds, compliance measures, front-end features and appearance and CMS.
For operators wanting to personalise each of their multiple global brand identities, Spring Pro delivers in spades. For betting firms in particular, sportsbetting events and leagues can be effortlessly localised, giving operators the ability to adapt their markets, odds and limits to each of their customer bases.
"This is one of the real benefits of Spring Pro," Baker explained. "The underlying Spring platform is built to manage multiple operators from a single point. That naturally extends to a single operator seamlessly managing multiple skins."
Beyond sportsbetting markets, Spring Pro's adaptable features extend all the way from front-end branding to back-end management tools – but it truly comes into its own when it comes to navigating the ever more complex compliance landscape. From a single platform, Bet- Construct's Spring Pro partners can manage responsible gambling features, KYC/AML measures and interactions with their customers – adapting everything to the unique needs and requirements of each individual region.
"From the ground up, Spring Pro is entirely built and scaled to support multiple brands, skins and websites," said Baker. "The CMS tools, together with the flexible SWARM middleware, allow for total front-end differentiation, while the comprehensive back office, with a sophisticated set of roles and permissions, allows for efficient management of multiple websites from a single login."
Whether a small firm keen to meet the compliance standards in their region or a global betting giant keen to take control over their various brands, Spring Pro can be easily tailored to fit the needs of the partner. To make the process even smoother, BetConstruct partners can also benefit from a 24/7 technical support working alongside a dedicated development team, ensuring that every feature fits the requirements of the operator.
"Spring is an open platform that easily integrates with 3rd party systems – so, with Spring Pro, the operator can decide how it will fit into any existing ecosystem," said Baker. "What we're offering is an omni-channel solution that includes a full retail offering, so there is real scope for an operator to take total control – but for those prefer to have some assistance, there is no requirement that says that the operator must fully manage their solution; we can also provide bespoke services such as their own trading and risk management functions."