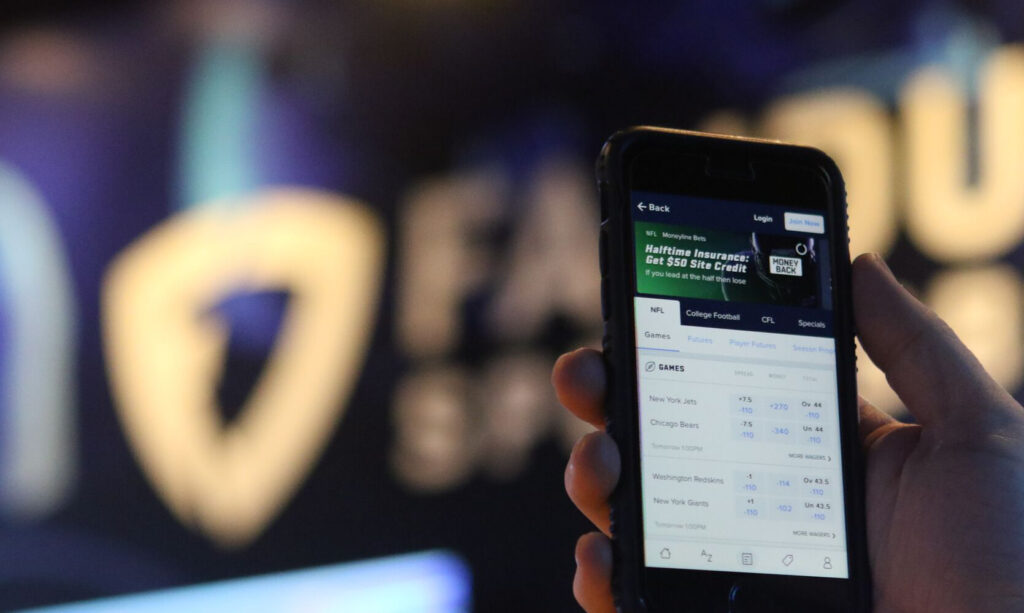 Indiana's sports betting market hit new heights in November as a full month's contribution from FanDuel gave a strong boost to mobile wagering.
Figures released Tuesday by the Indiana Gaming Commission (IGC) show the state's sports betting operators generated wagering handle of just below $147.3m in November, a 60.6% rise over October's total and more than four times the sum generated in September.
September's results predated the market's launch of digital wagering, while October's figures featured only nine days of contributions from Paddy Power Betfair's FanDuel brand, which has partnered with the Blue Chip Casino. FanDuel's November handle was $23.7m, a nearly tenfold increase from October, while the Blue Chip added another $4.5m in retail wagers.
FanDuel's archrival DraftKings, which has partnered with the Ameristar Casino in East Chicago, reported online handle of nearly $64.1m in November, around 63% higher than October, while the Ameristar's retail sportsbook added another $8m.
The state's only other online betting operator is Rush Street Interactive's BetRivers brand, which has partnered with the French Lick Resort. BetRivers reported handle of $8.4m, while the property's retail wagers totaled $1.2m.
All told, statewide online handle hit $96.2m, nearly two-thirds of November's overall handle and $4.5m higher than all wagering handle reported in October. November's online share was 13 points higher than October.
Following promotional deductions, November's sports betting revenue hit $9.3m, down from $11.5m in October. Digital's share of revenue came in at $6.4m. Of the retail-only sportsbooks, Hollywood Lawrenceburg was the clear frontrunner with handle of $8.8m and revenue of $861k.
Football drove November's numbers with handle topping $57.7m. Parlay wagering ranked second with $38.7m, while basketball placed third with $33.6m and 'other' sports notched a respectable $15.4m.
MONTANA TAKING BETTING APPLICATIONS
Meanwhile, the Montana Lottery has officially begun accepting applications from retailers who want to offer its new Sports Bet Montana product. But bettors who want to wager via mobile devices will still have to get up off the couch and mosey on down to a designated retailer.
Under the terms of the legislation the state approved in May, the state's bettors will be able to wager via digital terminals at licensed retail locations. The Lottery plans to offer a mobile app that will allow bettors to preview game odds and types of wagers from anywhere in the state, but actual mobile wagering can only occur inside an establishment where a betting terminal is situated.
Montana still has no formal timeline for when these digital terminals will begin operating, as the license applications will be followed by a period of training sessions for retailers, and only after that's done to the state's satisfaction will the terminals be deployed.