9 August 2023: Today, leading global online betting and gaming brand Betway, has announced that US tennis legend, Andy Roddick, has joined as a global tennis ambassador.
The former world number one and US Open Champion will bring exclusive insight into the biggest tournaments, matches and players throughout the global tennis calendar.
In his role, Roddick will become the face of Betway's tennis activity and will bring tennis fans closer to the action of the sport through his insight, knowledge and opinion.
Roddick will be writing a column around the biggest competitions which will be hosted in the brand's editorial hub, the Betway Insider.
Since his retirement after the US Open in 2012, Roddick has become a significant figure within the global tennis media landscape, appearing as a pundit on Fox Sports Live, the BBC's coverage of Wimbledon and most recently joining the pundit team on the Tennis Channel.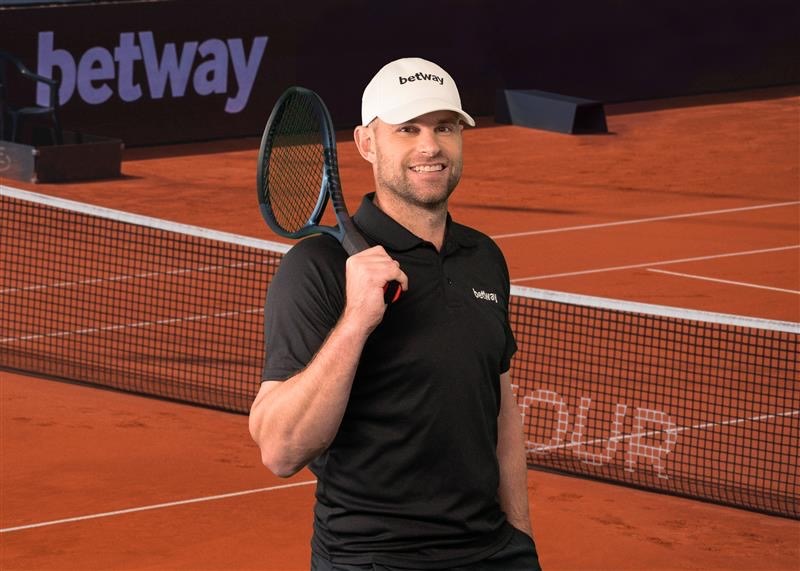 Image: Andy Roddick
Betway are a leading betting brand within tennis and have showcased their ongoing commitment to the sport, having deals with 11 tournaments globally on the ATP Tour including the Miami Open, Rio Open and the Hamburg Open.
Beyond Tennis, Betway have an enviable portfolio of sponsorships in an array of sports and teams including in the Premier League, La Liga, Cricket, and in the NBA and NHL in the United States.
Roddick joins the brand's impressive roster of sports ambassadors, which includes the likes of former Premier League player Robbie Keane and England Cricket legend, Kevin Pietersen.
Commenting on his new role, Andy Roddick, said: "I'm delighted to be joining one of the world's biggest betting brands and look forward to helping the tennis community with valuable insights as we approach some of the biggest global tournaments, particularly with the US Open on the horizon."
Anthony Werkman, CEO of Betway, said: "It's great to welcome Andy Roddick to our team of global ambassadors! Andy is a household name within tennis and his opinion and insight is going to be hugely valuable to readers of his column.
Betway has also launched its new creative platform, 'Advantage, Served,' which aims to provide users with more insight than ever.
Anthony Werkman continues, "Andy joins at an important time as we are also launching our new platform, 'Advantage, Served.
"As we know, our customers are driven by data and statistics and our new platform will offer cutting edge insights that will enhance the match experience to loyal tennis fans."