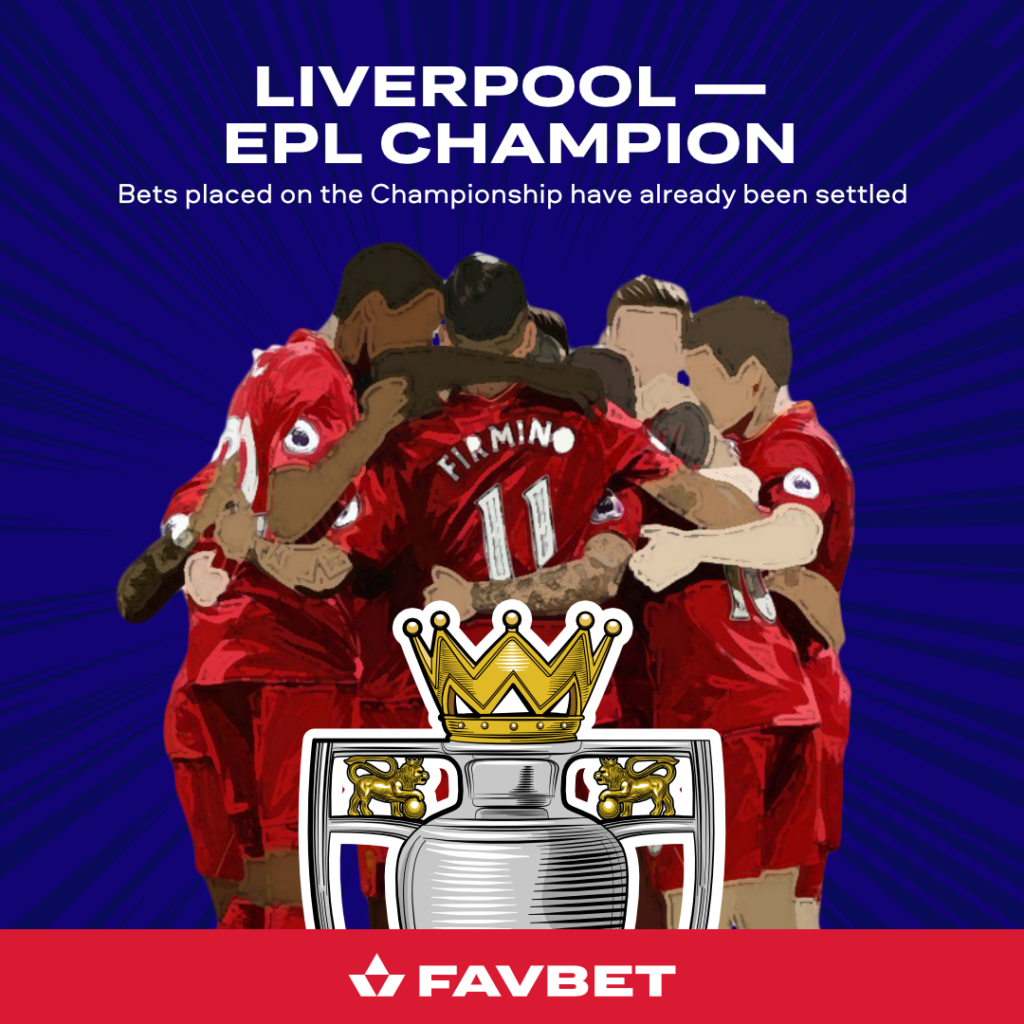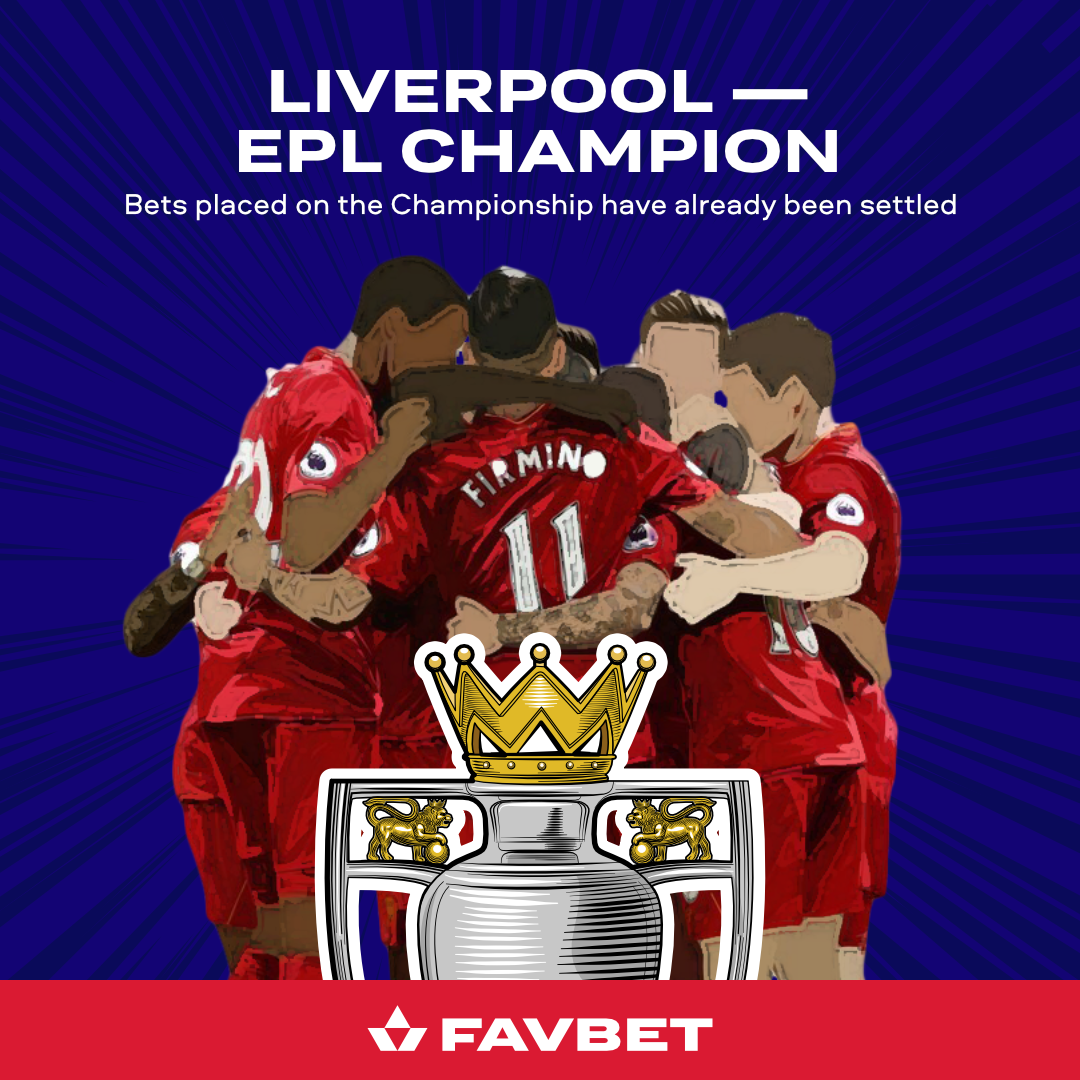 You'll Never Walk Alone. Liverpool fans received a cool present from the FavBet betting company. All bets placed on the win of the Merseyside team in the English Premier League were settled as won.
There are 13 rounds before the end of the championship, and Liverpool is 22 points ahead of its closest competitor (Manchester City). So, most likely, in spring Jurgen Klopp's team will be able to celebrate the early winning of the title of the strongest team in England, which could not be achieved by the Merseyside players for the past 30 years.
FavBet specialists analyzed the situation in the English Premier League and came to the conclusion that Liverpool deserves to be declared the winner of this season today. Thus, fans can keep calm about the results of coming matches and just enjoy the Merseyside play.