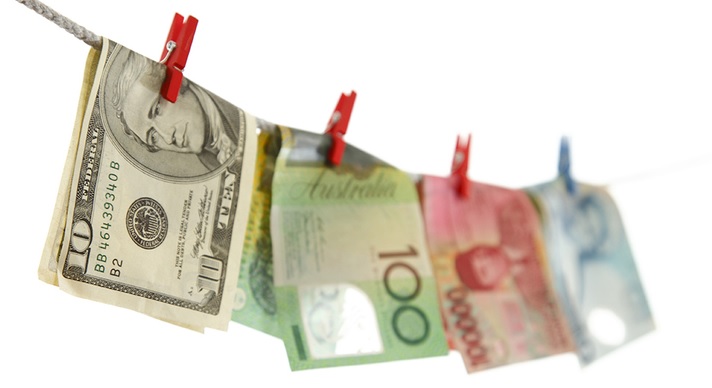 LONDON – 15th July, 2019 – 1 in 3 (33.3%) anti-money laundering (AML) professionals in the gambling industry believe that their sector is at the highest risk of money laundering, according to a new report from global analytics provider LexisNexis® Risk Solutions. This opinion is shared by 41.9% of professionals in other regulated industries surveyed, who flagged the gambling sector as one of the top three industries most at risk of money laundering.
The report – On the Frontline: The UK's Fight Against Money Laundering – is based on research conducted by the Economist Intelligence Unit and points to the risk potentially being caused by an internal culture of complacency. Almost 40% (39.2%) of AML professionals in the sector identified complacency as the biggest internal barrier to fighting money laundering. This, coupled with the fact that the same number (39.2%) think UK money laundering regulations are only "somewhat effective" points to a potential financial crime storm ahead for the gambling sector.
The Gambling Commission is acutely aware of the challenge, and in its 2018/19 Enforcement Report noted that it had investigated 'a number of online casino operators' found to have breached conditions related to the AML portions of their licences. During the past financial year, the watchdog issued a record £19.6m in penalties against firms who failed to stop money laundering or meet social responsibility obligations, and has warned of further 'draconian' actions for those operators who fail to learn lessons from these fines.
Even with this ramping up of enforcement actions, over 40% (41.2%) of respondents believe that the anti-money laundering regulations that they have to comply with are disproportionate to the money laundering threat that they actually face.
Despite a culture of complacency and lack of confidence in the AML regime, gambling firms are pouring money into AML compliance, with a vast majority (82.3%) stating their compliance budgets have increased over the last two years – more so than any other sector surveyed in the report.
A majority of this budget is being allocated to technology aimed at tackling the problem, the research revealed. Over 40% (41.7%) of AML compliance budgets is dedicated to technology at the moment, with over three quarters of respondents (78.4%) expecting funding for technology to increase further over the next five years.
Michael Harris, Director of Financial Crime Compliance and Reputational Risk at LexisNexis® Risk Solutions says:
"The threat money laundering poses to the gambling sector is very real, and this fact is clearly recognised by those working within it too.
The industry needs to take urgent steps to address this growing threat by ensuring that customer due diligence checks are conducted before allowing any gambling activity to begin, and, given the rise in online gambling, should consider embracing digital know your customer (KYC) technologies.
This, along with training teams dealing with customers on the frontline to spot money laundering red flags and adopt a risk-based approach, gives gambling operators the best chance of fighting financial crime and meeting their legal obligations."