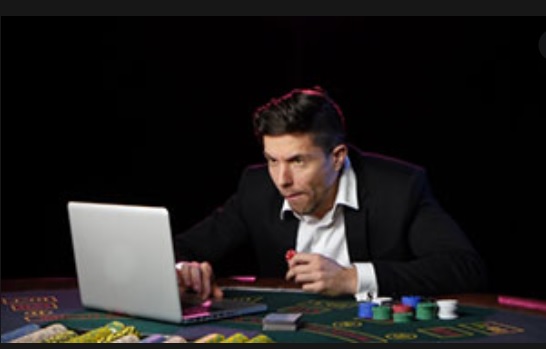 A new report assessing the state of the online gambling and e-gaming industry has found that despite the challenging environment, player protection is the top priority for operators. Published by leading gamification and engagement experts, the report includes contributions from 11 key industry leaders and highlights the current threats and opportunities to the sector, as well as anticipated 2020 trends.
3radical, the developer of the Voco gamification platform, has published a new report that assesses the current state of the online gambling and e-gaming industry. The report has found that player protection is the top priority for online gambling operators, followed by the retention of existing customers, despite the difficult environment with increased taxes, fines, political and media scrutiny and tighter regulation from the Gambling Commission.
3radical engaged 11 key online gambling and e-gaming industry leaders from organisations such as Bede Gaming, RISQ and News UK to provide detailed insight of the sector. The insights have identified key threats and opportunities to the industry, as well as next year's trends.
Another key takeaway from the report is that the current challenging conditions generated by the Gambling Commission and the stringent regulatory environment means that the retention of customers is now equally as important as the acquisition of new players.
The full report is available here.
The four main findings from the report are:
Retention is key: as acquisition costs rise, retaining existing customers has become the primary focus.
Player behaviour needs to be understood and monitored: operators are utilising technology, data and education to flag and protect vulnerable players at the earliest opportunity identifying issues and addressed them before they occur.
Engagement is more important than promotions: maximising engagement with customers and creating stronger relationships improves loyalty more than bonus-related marketing promotions.
Mitigate the impact of taxes and regulations: by creating innovative revenue streams, player profitability can be increased, giving a better experience and therefore improving retention.
Rachel Swann, Commercial Director of 3Radical, said:
"The new report, which has been a collaboration between 11 respected industry leaders and 3radical, provides a great insight into the current and future trends of the online gambling and e-gaming market.
"We are certain the findings will be beneficial to operators and anyone involved in the industry to help them innovate and evolve, certainly as the online gambling and e-gaming landscape becomes ever-more complex.
"3radical is a solution provider that helps brands better engage with their customers. This new industry report has highlighted why building loyalty is more important than ever and guidance on how to do so – not only in the current day but looking ahead to 2020
About 3radical
3radical is a software company that provides solutions to enable organisations to better engage with their consumer and employee audiences. These solutions deliver immersive experiences that compel audiences to respond, connect and seek further participation. This results in stronger emotional connections, enhanced loyalty and an increased commercial performance.
These solutions are powered by Voco, 3radical's award winning gamification platform. 3radical Voco has a set of built-in best practice mechanics that enable business users to create interactive journeys that deliver contextually relevant, highly rewarding experiences, in the moment, via digital channels such as web, email, mobile app, social and chat. The results are exceptional, with leading brands like Daub Alderney, Foxy Bingo, Zizzi, DBS Bank, Dell, along with many more all benefiting from this transformational approach to audience engagement.
3radical sells its solutions globally through offices in the UK, US, Singapore and Australia.
Learn more at www.3radical.com