LOS ANGELES, CALIF. (December 22, 2021) – Sports Gambling Podcast Network's college football-loving experts will take matters into their own hands these next few weeks by conducting a 16-team, Football Bowl Subdivision (FBS) playoff tournament to determine a national champion from among all the top-tier teams that earned an opportunity to win it all.   
Frustrated by decades of indecisiveness from the New Year's Day Bowl Games and the NCAA powerbrokers, the top-tier sports prognostication and analysis platform will select the 16 most deserving teams, seed them and simulate the entire tournament of games using the EA Sports Madden NFL 16 game for Xbox and PlayStation.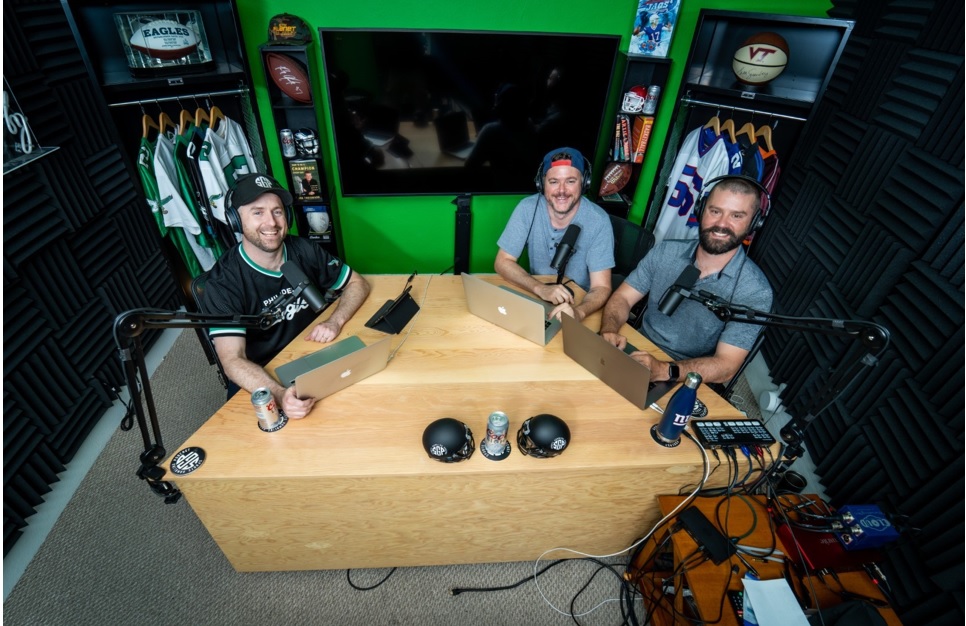 The entire process will be unveiled at www.sportsgamblingpodcast.com  with announcement of the 16 teams scheduled for December 27.  Results of the games will be reported regularly thereafter with the champion to be determined and announced on Monday, January 9, the day before the College Football Playoff Championship Game in Indianapolis.
"This is our way of capping off another great season of college football in a manner that demonstrates what a full-scale tournament would look like," offered Sean Green, co-founder and CEO of Sports Gambling Podcast Network (SGPN).  "So many more teams are deserving of a chance to show their stuff and our audiences have made it clear.  They want more teams to have a chance."

"College football's decision-making hierarchy is stuck in the mud," added SGPN college football expert Colby Dant.  "The Football Championship Subdivision (FCS) has been doing this since the mid-80s.  That proves it's doable.  I can speak for our followers that we don't want eight or 12 teams.  Let's go to 16 and make college football the blockbuster spectacle that it should be."
SGPN will convene Dant, Green, co-founder Ryan Kramer and other experts among its 50 contributors to make the call on the 16 teams, including all of the 10 FBS conference champions.  Common sense will dictate most of the other six and they will use the Associated Press Top 25, the NCAA FBS Top 25 Rankings and their own rankings and power ratings to determine the final few.  Game simulations will begin before the end of December and results will be reported on the website and in the podcasts along the way, leading into the second week of January.
Dant is the host of the College Football Experience podcast, the popular offering that has picked and analyzed every FBS game and many FCS games since 2017.  Dant, podcast contributor PattyC, Green and Kramer are routinely among the highly-ranked handicappers amid the hundreds of experts participating in the college football category fantasy and game selector aggregation website Tallysight.
The only major independent sports wagering media network that places a premium on entertainment value and free user content, SGPN achieved a 30 per cent year-over-year increase in total downloads during the course of 2021, exceeding three million total during the 12 month period.
SGPN content is most readily available on the SGPN App, available on all devices and downloadable at Apple's App Stone and Google Play Store or via www.sportsgamblingpodcast.com. 
About SGPN
Sports Gambling Podcast Network™ was established in 2011 as one of the first website/digital media platforms to provide consumers with an entertainment experience featuring sophisticated insight and analysis plus definitive wagering recommendations and selections across the full spectrum of legally-available sports. Co-founded by sports and entertainment personalities Sean Green and Ryan Kramer, it is home to the Top 40 All-Time football podcast (per Chartable.com) Sports Gambling Podcast, one of 11 separate podcasts.  The website, www.sportsgamblingpodcast.com, boasts over 45 contributors delivering editorial content and social media postings under the SGPN banner.  The platform generates millions of unique page views and podcast downloads annually and remains a primary destination for the burgeoning population of sports fans across America and around the world. In addition to his stand-up comedy act, Green is an accomplished TV comedy and script writer with credits including MTV's Ridiculousness and Nickelodeon's Crashletes with Rob Gronkowski.  He has also anchored several sports wagering and fantasy sports shows for SiriusXM and ESPN+.  Kramer is a SiriusXM contributor and a sports wagering marketplace influencer who specializes in NFL game prop bet predictions.  He has multiple top finishes in the Fantasy Football Players Championship (FFPC) Main Event. SGPN is a member of the Fantasy Sports Gaming Association (FSGA).