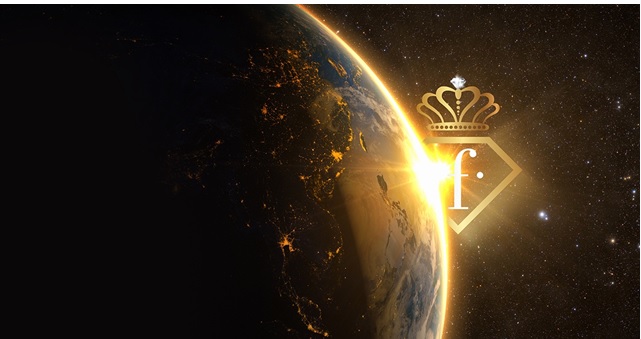 Following a very successful 2019, FashionTV Gaming Group, backed by the giant TV network and mega brand, FashionTV, gears up to wow the crowds at ICE London, the industry's premier Gaming event, for the very first time.
Bringing the full force of the FashionTV experience, the Group will unveil its innovative 'Brand to Business' model to the industry at ICE London, with a full schedule of activities and branded events designed to highlight the FashionTV brand, and its 22 years of broadcasting excellence.
Following an incredible year of innovative partnerships, some of the world's iGaming leaders are already set to build their own FashionTV-branded offerings and now FashionTV Gaming Group will exclusively enable a select group of new partners to develop and launch their own FashionTV-branded games, websites, online operations, and even land-based casino lounges – all backed by the power of the FashionTV brand!
Not only will these elite partners benefit from the association with an international super-brand, and the two billion viewers that follow it, but they'll become part of the exclusive-" FashionTV Gaming World "– a unique ecosystem that will be unveiled for the very first time at ICE London.
Shai Kaplun, COO at FashionTV Gaming Group, commented: "It's all about taking the power of this globally renowned brand and making it your own. Being part of the FashionTV ecosystem gives our partners access to over two decades of unique content, as well as the opportunity to be promoted across the huge FashionTV network, at no additional cost. Imagine being recognised by billions around the world from day one – it really is a new level of branded gaming, and it all comes with dramatically reduced product and marketing investment."
FashionTV is a style icon and a global brand phenomenon, revered around the world for its glamorous broadcasts, international fashion shows and coveted branded goods. FashionTV Gaming Group is the sole licensor for the FashionTV brand in iGaming, providing online gaming operators, and software and games developers, the opportunity – and the assets – to create their own FashionTV-branded games, gaming verticals, websites and more.
FashionTV Gaming Group aims to bring the real world of FashionTV luxury and lifestyle to the virtual online gaming space. And this ethos is reflected across all its activities – from fashion shows and FashionTV models to branded giveaways and VIP FashionTV parties, partners and players experience a true taste of the FashionTV high life.
ICE London will see the Group go one step further, as it presents its innovative 'brand to business' model, alongside a series of extravagant activities. A spectacular daily 'FashionTV Showtime' happy hour will serve up branded drinks, round-the-clock fashion shows featuring the famous FashionTV models, plus live performances from FashionTV's official singer, Ania J, and platinum-award-winning composer DJ Light Army.Watch the FashionTV Gaming Group Global Expansion Tour video here; www.youtube.com/watch?v=dNiRgfWJpqs or for more information, visit: www.fashiontvgg.com