Per Widerstrom, CEO, Fortuna Entertainment Group Interview by: Damien Connelly
With retail and online leadership in Central and Eastern Europe (CEE), Fortuna takes its market leading position seriously. The company has matured as its markets have matured. With future growth likely via international M&A, this Operator is definitely 'One to Watch'.
When was the company founded and what was the original motivation behind setting it up?
The founding company Fortuna a. s. was established in 1990 in Prague with the aim to offer sports fixed-odds betting to the Czech market. A year after, Fortuna founded T E R N O, for entering the Slovakian market. Then in 2005, Penta Investments became the owner of both entities and in the same year it acquired Polish betting operator Profesjonał. Subsequently, all the companies were rebranded under one brand – Fortuna.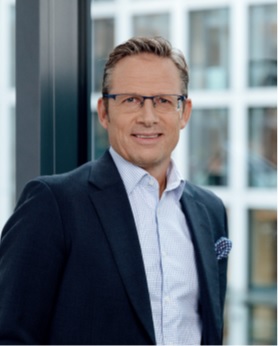 Fast forward to May 2017, when Fortuna acquired a 100% stake in Hattrick Sports Group Ltd., the owner of Casa Pariurilor, the leading sports betting operator in Romania, and PSK, the second largest operator in Croatia. Continuing with its M&A spree in August 2017, Fortuna acquired Romanian companies Bet Active Concept S.R.L. and Bet Zone S.R.L. (for which Fortuna had provided its trademark since 2015), Public Slots S.R.L. and Slot Arena S.R.L. Subsequently, the corporate brand Fortuna Entertainment Group (FEG) was established, this in order to cater for a multi-brand strategy and a common corporate identity for the enlarged group.
When we look back at what we have achieved, we are proud to stake claim to the title of undisputed leading regulated omni-channel betting and gaming operator in CEE. But, we remain humble and energised to grow in our existing markets and to expand into new jurisdictions through M&A.
To read more click here